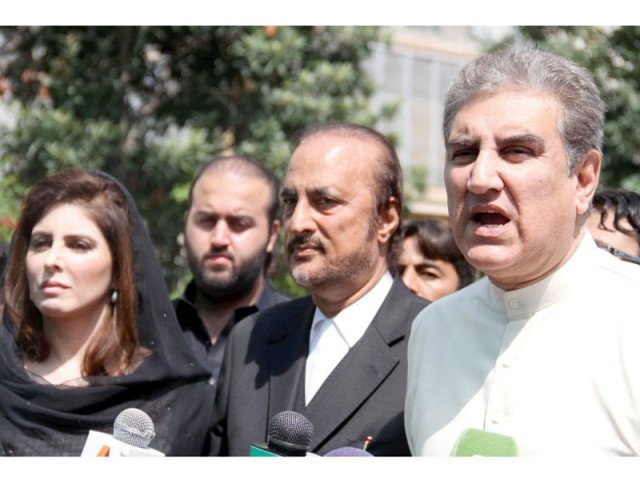 ---
LAHORE: The Election Commission of Pakistan (ECP) dismissed Pakistan Tehreek-e-Insaf's (PTI) claim that the by-election held in NA-71 Mianwali was rigged, Express News reported on Tuesday.

Last month, PTI had filed a petition with the ECP challenging the victory of Pakistan Muslim League-Nawaz's (PML-N) Obaidullah Shadi Khel with claims of rigging in NA-71.

Obaidullah had won with 69,799 votes while Malik Waheed managed to attract 56,504.

PTI had accused the federal and Punjab governments of committing vote fraud in the constituency, submitting video recordings of allegedly rigged polling at different stations as evidence.

They had also claimed that their original candidate for NA-71 Ayla Malik, was kept out of the race through connivance with the Rawalpindi Board of Education, which raised objections to her degree.

Accusing the returning officer (RO) from NA-71, provincial government officials, ministers and members of provincial and the National Assembly of being complicit in the act, the PTI petition stated:

"The ECP should call upon inspection of record including ballot papers of by-elections besides getting the voters' thumb impressions verified by NADRA."

The ECP dismissed the rigging claims and while hearing another case regarding alleged rigging in NA-122, called in the PTI Chairman Imran Khan for recording a statement on November 12.