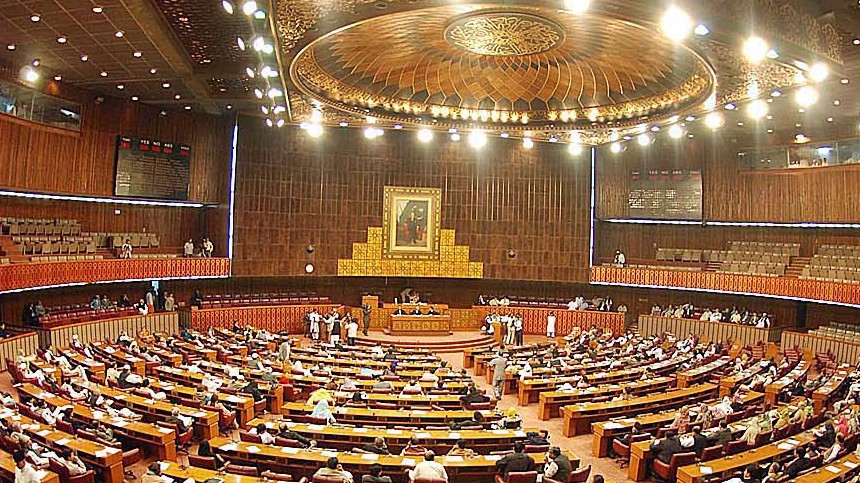 ---
ISLAMABAD:



Government's lack of interest has marred overall performance of the country's 14th National Assembly which completed its 100 days last month, according to a report released by the Free and Fair Election Network (FAFEN).




The prime minister and his cabinet's miniscule attendance of assembly sessions coupled with the government's parliamentary agenda not reflecting the premier's priorities also resulted in a lackluster legislative performance, revealed the report.

On assuming office, Prime Minister Nawaz Sharif had identified eight themes that the government would focus on during its tenure namely; economic development; democracy and political development; better foreign relations; good governance; strengthening the federation; peace building and conflict resolution; energy sector reforms and protection of human rights.




However, during the first 100 days, the government tabled only three bills: one each on economic development, good governance, and democracy and political development. The treasury did not present any legislation or motion that supported democratic processes or pledged to deter any unconstitutional move despite the prime minister's announcement on the floor of the House on June 24, 2013 to move against the former military ruler for high treason.

In comparison, private members seemed more proactive in tabling legislation with four bills presented in the assembly; three on democracy and political development and one on good governance.

Equally discouraging was the delay in the formation of Standing Committees by more than a month and a half: the formation of 34 Standing Committees of the National Assembly was approved in the fourth session on August 21.

Opposition benches, during this time seemed more interested in pushing forth a pro-people agenda with the combined opposition moving 12 resolutions on matters identified by the Prime Minister in his speech and seven motions under Rule 259. Comparatively, the government only moved four resolutions and six motions under Rule 259.

There were 546 Points of Order raised in the first 100 days. Analysis showed that 318 of these were related to issues directly identified by the prime minister in his speech. Treasury members raised 95 POs, of which 36 were on good governance, followed by 22 on peace-building and conflict resolution, economic development (12), democracy and political development (nine), foreign relations (seven), protection of human rights (five), and energy sector reforms and strengthening of federation (two each).

The tradition of bypassing elected houses in major decision making unfortunately continued during the first 100 days, with government taking critical decisions, such as an operation in Karachi, without bringing them to the floor of the National Assembly or Senate.

Opposition benches were seen as more active in sponsoring the good governance agenda with Jamaat-e Islami (JI) and Muttahida Qaumi Movement (MQM) legislators coming up with two separate resolutions calling upon the federal government to take immediate steps to control inflation.

The MQM moved another resolution urging the government to take steps to provide inexpensive and expeditious justice to the people. None of these resolutions were taken up by the House.

Published in The Express Tribune, October 19th, 2013.
COMMENTS
Comments are moderated and generally will be posted if they are on-topic and not abusive.
For more information, please see our Comments FAQ