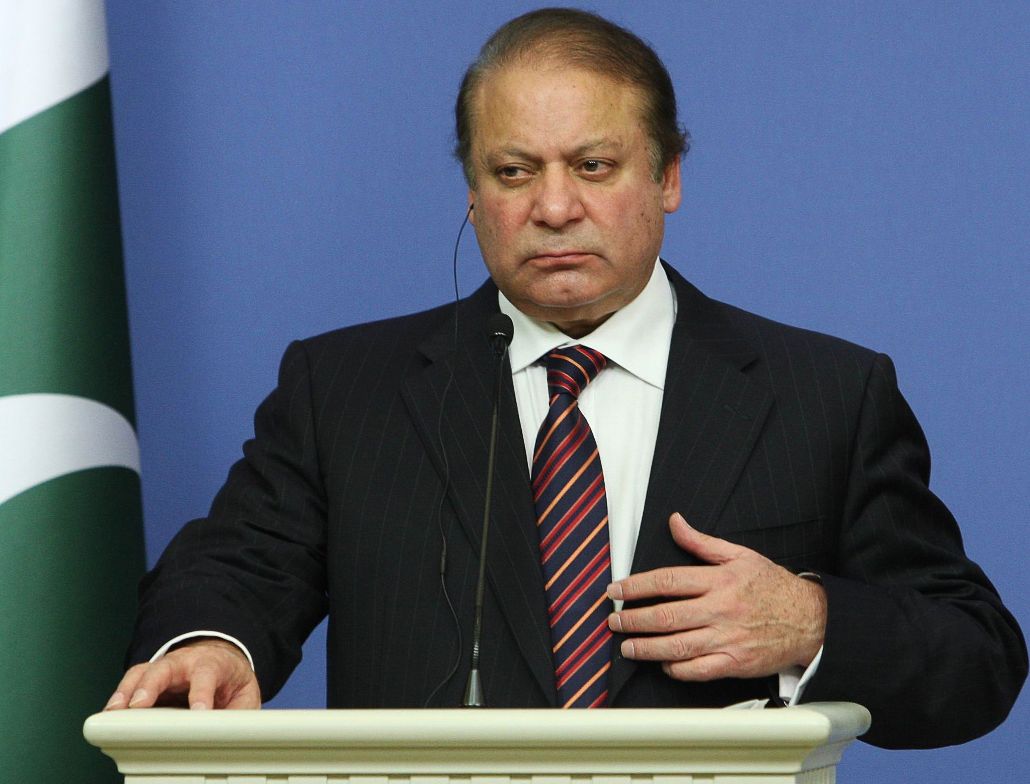 ---
LAHORE:



Prime Minister Nawaz Sharif has expressed his firm resolve to overcome the prevailing energy crisis during the constitutional term of Pakistan Muslim League-Nawaz (PML-N) government.




Addressing PML-N parliamentarians, party workers and people from different walks of life after offering Eidul Azha prayers in Raiwind on Wednesday, the premier said PML-N took charge of the government in a very difficult time when the country was facing a clutch of critical challenges.

Nawaz said energy crisis has become a major challenge that has badly affected the country's economy, adding that the government is fully committed to overcoming it during its constitutional term of five years.

Referring to the recent hike in electricity prices, the PM said the approval was given as there was no other way out. He said prices of electricity would be reduced once production starts from new power projects. Government has also launched operation against power theft to overcome the shortage of electricity, he added.

"We are determined to develop the country and fulfil the expectations and aspirations of the people". He said that the government took all the political parties on-board for preparing common agenda to eradicate the menace of terrorism.

The prime minister said the government adopted the dialogue process to restore peace in the country and hoped that the efforts of talks would be successful. Talking about Karachi operation, Nawaz said that the government was going to introduce new laws to counter crimes and terrorism, which would ensure punishment to every criminal.

He said the criminals would be treated according to their crimes and misdeeds irrespective of their party affiliation. "We are going to take bold decisions for the sake of restoring peace and maintaining law and order in Karachi and elsewhere in the country," he added.

Nawaz was of the opinion that eradication of terrorism and other crimes were key to restoring peace in Karachi and other parts of the country, which, in turn, will improve investment inflow and end economic dependency on others.

The premier appreciated the performance of law enforcement agencies in Karachi which have decreased the crimes to some extent like kidnapping for ransom, target killing and extortion.

Nawaz said that the government inherited a number of challenges from the previous regimes as they did not bother to address them.

Published in The Express Tribune, October 19th, 2013.
COMMENTS (4)
Comments are moderated and generally will be posted if they are on-topic and not abusive.
For more information, please see our Comments FAQ