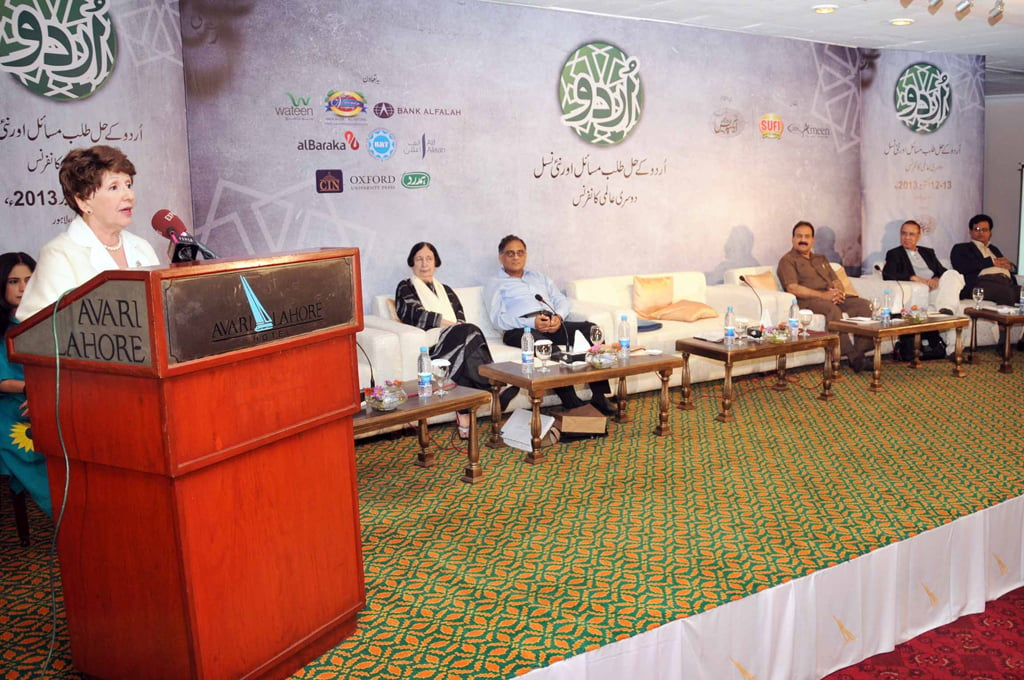 ---
LAHORE: "Please don't distort Urdu sentences by inserting words from other languages," Attiya Syed urged participants of the first session of the Second International Urdu Conference at Avari Hotel on Sunday. 

As many as 500 people attended the first session of the concluding day of the conference.

Syed said when Portuguese traders came to the subcontinent several Portuguese words like almari, tolia and sabun were co-opted into the Urdu vernacular. "Change is natural and Urdu has undergone many changes over the years," she said. The Punjab is now the home of Urdu, Syed said.




The session was presided by Dr Ludmela Waseleva from Russia. She said Urdu translations of Chekhov and other Russian writers were commendable.

The panellists included novelist Dr Asif Farrukhi, Dr Syed Naumanul Haq, Attiya Syed, poet Shadab Ehsani and Muhammad Fakharul Haq Noori.

Noori said that development of the media had turned the world into a global village. "Urdu is the third most widely spoken and understood language of the world," Noori said, "There are Urdu-speaking settlements mushrooming throughout the world."

He said that Urdu might not become UNESCO's official language anytime soon, as proposed by Dr Taash Mirza, but Urdu was understood by more than 300 million people all over the world.

"Our national language is a blend of Persian, Arabic, Seraiki, Punjabi and other local languages," he said.

Haq said that unfortunately while Urdu had only borrowed words from English, not exported any. Even though the majority of Pakistani population cannot understand English, their vernacular has still been influenced by it, he said.

"As it is, amma and abba have now become mom and dad," he said.

He said use of Roman script for Urdu was not good.

Published in The Express Tribune, October 14th, 2013.