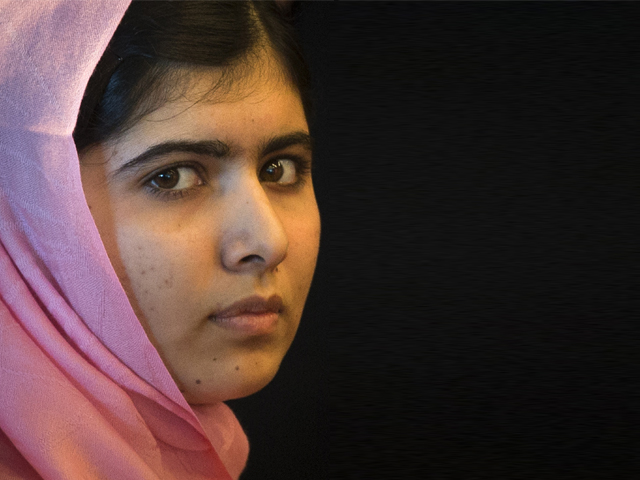 ---
KARACHI: On October 9, 2012, the ideology of hate attacked Pakistan, in the form of an assassination attempt on a 14-year-old girl.

In a harrowing incident that shocked the nation, three armed men intercepted a van carrying schoolgirls, identified their target and then shot her, point blank.

Their target: iconic child activist and blogger Malala Yousafzai.

A year on, Malala - Nobel Peace Prize nominee - is now living in the UK where she was flown after the incident for treatment.

Below are few excerpts from articles by people who met Malala in person - before and after the shooting incident.

Mishal Husain writes for BBC:

Malala is an extraordinary young woman, wise beyond her years, sensible, sensitive and focused. She has experienced the worst of humanity, and the best of humanity - both from the medics who cared for her and the messages from many thousands of well-wishers.

Kamila Shamsie writes for The Guardian:

Malala is so entirely sparkling and alive, with no sign of the Taliban or education or responsibilities intruding on her memories of playing cricket on the rooftop of her house with the mountains as backdrop, that I wish I could take her to Lord's instead of plying her with questions.

Adam B Ellick narrates for the New York Times:

The Malala I know transformed with age from an obedient, rather shy 11-year-old into a publicly fearless teenager consumed with taking her activism to new heights.

…………………………………………………………………………………………………………………………………




…………………………………………………………………………………………………………………………………