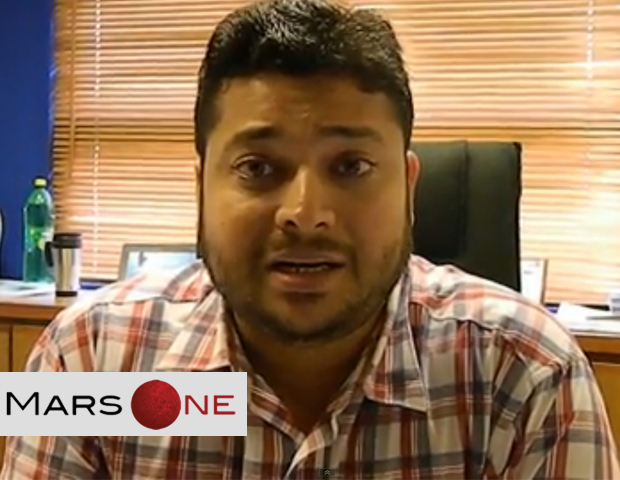 ---
KARACHI:



NASA's Mars rover Discovery has discovered water in the dirt of the red planet. Much before that this most intriguing planet of the solar system has been the subject of sci-fi novels and movies.




This is because we, the Earth-dwellers, believe the red planet hosts life. The lure of Mars is such that a Dutch venture, Mars One Applicants Community, started mobilising enthusiasts to sign up for at least 54 million-kilometre space travel – which is literally impossible.

So far, 200,000 people have applied. Ziaur Rahman, a 30-year-old business graduate, is one of the six Pakistanis among these 'aspiring Martians'. The trip is scheduled for 2023.

Rahman's application was accepted at a time when the Space and Upper Atmosphere Research Commission (Suparco) began World Space Week celebrations on Friday. This year's theme is coincidentally 'Exploring Mars'.




One-way ticket

The Mars One project will cost around $6 billion and will take four persons to the red planet in 2023. Just the journey from Earth to Mars will take seven months.

"It reminds me of Total Recall and other sci-fi films," says Rahman. "I head the supply chain and HSE (health, safety and environment) at a chemical company. I'm a team leader, and quite adventurous – I jumped off a plane from 13,000 feet. I often go for deep-sea fishing. I'm ready for this."

Rahman, who found out about this mission through Dr Abdul Qadeer Khan's Facebook page, is not the only one who is ready and eager to go to Mars. Hundreds of thousands other have applied for this one-way trip. By the end of the selection process, which consists of four rounds, 24 people will become employees of Mars One, and only four lucky ones will be the first settlers.




Pakistani astrophysicist Shahid Qureshi has rubbished the whole idea.

"It seems to be a public stunt. There has been no experiment on Mars and the human travel to the planet is just a speculation," he says. "No human can survive on food capsules, even for a few weeks. The suitable technology is not available."

Not an easy decision

Those applying for the journey have to consider the inevitability of staying away from their loved ones for ever, if their application is accepted.

"Reality hit when I was asked about how it would feel to leave my family never to return," recalls the father of two who is happily married. "It was a difficult decision and my wife still thinks I am kidding. However, I am serious. If the first batch succeeds in sustaining life on Mars, others will follow suit. I will surely call my family once I reach Mars."

And yet, there are other risks: the proposed journey could be a suicide mission, as well. "Everyone has to leave the world someday. I don't know when I will die, so I might as well do something for humanity and make my country proud," says Rahman who realises that moving to Mars is dangerous. The landing will be risky, food will have to be grown there, water will have to be extracted from the soil, and oxygen generated by splitting water into its gaseous elements.

And yet, he says, just applying for the space adventure has changed his life.

"I now realise how brief life is. I understand the importance of having a family. If, and when, I get to Mars, I will bow down my head in prayer," he says. "I am happy that I have volunteered. My country should be proud that at least I tried."

The remaining five

The five applicants other than Rahman aspire to similar greatness, according to information available on the project's website.

In his online video, posted on the Mars One website, 20-year-old Hadi Khalil said he doesn't want to be just one of the seven billion people on earth. "I want to be one of the four," he exclaimed.

Retd Major Reginald, a former military pilot, desires to help mankind settle down on Mars for a better tomorrow. "I am a 58-year-old young man, I have the physical endurance to live in any environment," he says assertively.

Muhammad Dagiya, who has studied Mechatronics engineering at Canada's University of Waterloo, believes his skills can be of great benefit during the mission.

Homeopathic and herbal practitioner, Illahi Bux, 53, is looking for motivation through work. The bespectacled man, a former officer at the health ministry, feels that it is high time to search for wholesome life.

For Zamir Haider, life starts at forty. "I have given forty years to this world," he states. "Now it's time to go to a different world."

Published in The Express Tribune, October 6th, 2013.