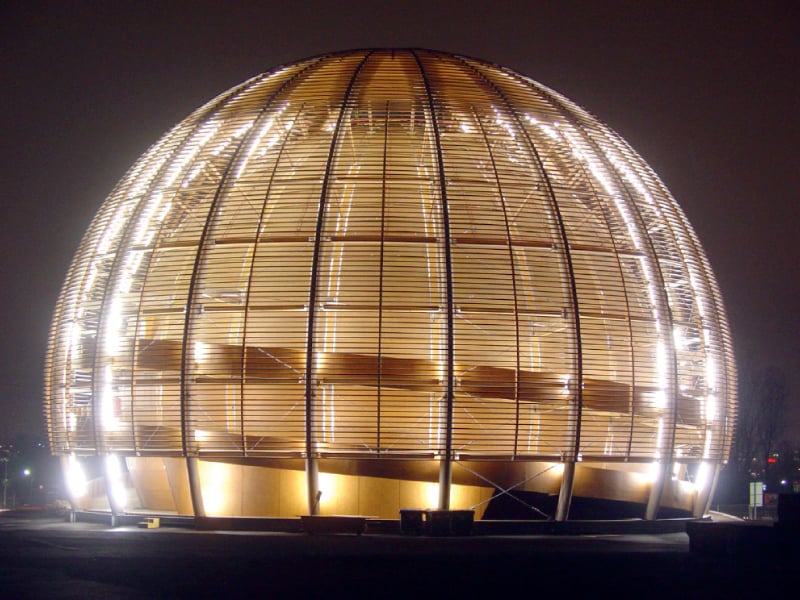 ---
ISLAMABAD:



Pakistan on Friday moved a step closer to becoming associate member of European Organisation for Nuclear Research (CERN), the largest particle physics laboratory in the world.




According to scientists at the National Centre for Physics (NCP) which has been collaborating with CERN since 2000, the CERN Council unanimously approved in principle Pakistan's name for the process of achieving associate membership, at a meeting on September 17.

The final approval for associate membership depends upon the report of a CERN "fact-finding mission" which will visit Pakistan in February 2014, said Dr Hafeez Hoorani, who is the Director Research at NCP.

The Council's approval marks the culmination of a process that was initiated by Pakistani scientists in 2008 and has witnessed scientific lobbying, political delays and even a diplomatic campaign by the Pakistani Foreign Office. It also signals the beginning of a process that could potentially lead to Pakistan's associate membership by the end of 2014.




Located on the Franco-Swiss border near Geneva, Switzerland, CERN conducts some of the most complex scientific experiments of all-time in a bid to understand the structure of the universe. It is the birthplace of the World Wide Web and is home to the world's largest particle accelerator, the Large Hadron Collider (LHC).

Pakistan is already contributing to CERN projects including designing detection technology and providing personnel support for the LHC's maintenance. Associate membership could take the level of collaboration up a notch.




Hoorani, who also works as a Senior Physicist on the Compact Muon Solenoid detector project at CERN, said the membership would allow Pakistan to send more students to CERN for research.

"If we try to send students for research work at CERN now, we have to put up a request," he said. "With the associate membership, we will get a student quota of say around 15 students so it will be our right and we won't have to beg."

The membership would also allow Pakistan to become a part of any CERN projects — a right the country could exercise based on its national interests. Pakistani industry would also be able to apply on a preferential basis for any tenders issued by CERN, NCP scientists said.

Back in June when talks of Pakistan's associate membership became public, Pakistani physicist Dr Pervez Hoodbhoy had told The Express Tribune that Pakistan's "modest" collaboration is more about equipment manufacture than physics.

"In no way does this (collaboration) mean that we are on par with China, India, the European countries or the United States," Hoodbhoy had said, but he had appreciated that it would allow Pakistani students a window into the world of advanced scientific experiments.




The CERN Council consists of 20 member states -- all European countries -- which are represented by two members each, a scientist and a diplomat. According to NCP scientists, the diplomats were reluctant when Pakistan's associate membership application came up this year.

CERN has three associate members at present: Serbia, Israel and Ukraine. Responding to a question, Hoorani said Pakistan has also beaten regional neighbour India to the membership process.

Following the approval from the Council, a four-member CERN team led by Director for Research and Computing, Sergio Bertolluci, will visit Pakistan in 2014, he said.

Published in The Express Tribune, October 5th, 2013.
COMMENTS (113)
Comments are moderated and generally will be posted if they are on-topic and not abusive.
For more information, please see our Comments FAQ