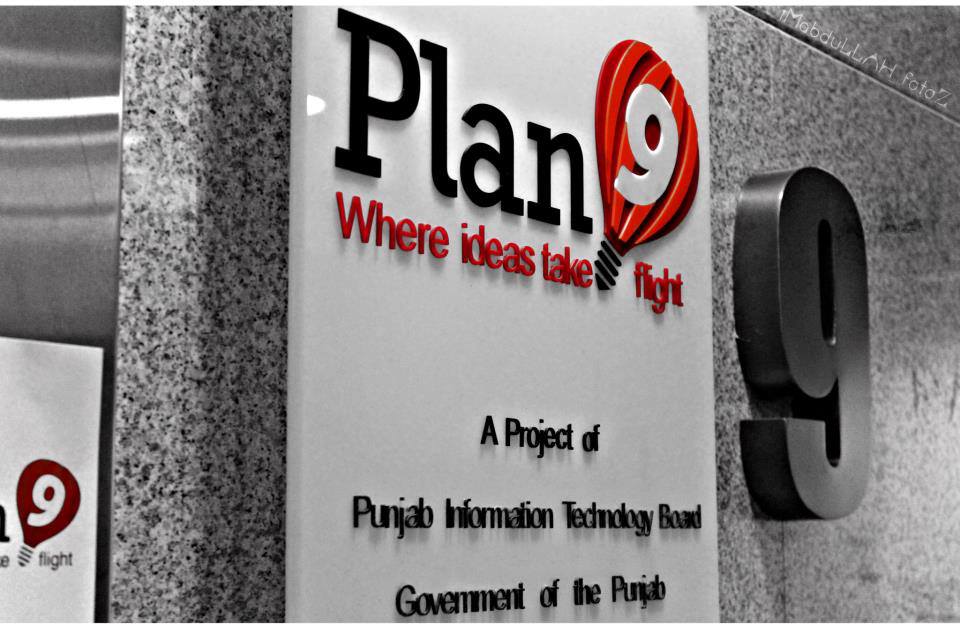 ---
KARACHI:



"Plan9 was one of the best things to have happened to our company."




These are the words of Ali Rehan, CEO of Eyedeus Labs, a company that released an app called 'Groopic' into the market in July. This is an app that allows every member to be part of a picture, even the photographer, without the use of a tripod. Rave reviews have followed this app in the global market and Eyedeus lab has established a place for itself in the tech world. According to Ali, Plan9 turned Groopic in to a reality. So how did it all start?

It was at the launch pad of Plan9 where Ali and his team presented an idea to a panel that found the concept to be strong. Plan9 then incubated Ali and his team; they provided him, amongst other things, mentorship, an office space, laptops, a stipend of Rs20,000 per team member and feedback on their product.




After an incubation period of six months, Ali and his teammates were on their own, but what they took with them was a business model, motivation and even more determination than ever before.

This, in effect, is the aim of Plan9: to nurture talent to create a culture of tech entrepreneurship and endless energy. It all started in 2012 when Dr Umair Saif came up with the idea of a Tech Incubator and made the Punjab Government believe in this idea. Thus, Plan9 is an initiative taken by the Punjab Information Technology Board that aims to facilitate technological entrepreneurship in Pakistan.

Having successful startups such as Hometown Shoes to their name, Plan9 is now in its second incubation cycle and is overseeing many new exciting projects.

Nabeel A Qadeer, the Programme Manager for Plan9, states that although the engineers in Pakistan are good, they lack business sense.

"They have little idea of what to do after a product is created, how to market it, who to sell it to and what to price it at, are questions they do not know how to address even if they are graduates from Lahore University of Management Sciences," he states. "That's where Plan9 comes in."

Aside from providing mentorship, the project aims at introducing young innovators to investment channels. Danish Lakhani of Nosh Genie, from the first incubation cycle, expressed his gratitude to Plan9 by praising Plan9's Angel Investors' Club.

"Babar Ali and Hussain Dawood visited us and they even gave one team $5,000,"he stated excitedly.

Although Danish's startup did not succeed because his team disintegrated, the youngster vehemently emphasised the need of programs such as Plan9 to continue for at least 50 years.

"Silicon Valley wasn't built in a day," he put it succinctly.

Qadeer calmed these fears by stating that the Punjab Government has approved the plan till 2015, and with the success the company is showing, he doesn't see any difficulty in guaranteeing further approval.

For the current incubation cycle, some exciting projects are underway. I-Track,
for example is a startup that is working toward generating a solution for disabled people to use computers. The team is trying to design a lens that can work as a mouse for those who cannot use a mouse due to disabilities.

Technolsys is another interesting new startup from the current cycle that is aiming towards developing anti-theft apps for phones and tablets − a real need in Pakistan in times of today.

Published in The Express Tribune, October 5th, 2013.

Like Business on Facebook, follow @TribuneBiz on Twitter to stay informed and join in the conversation.
COMMENTS (1)
Comments are moderated and generally will be posted if they are on-topic and not abusive.
For more information, please see our Comments FAQ