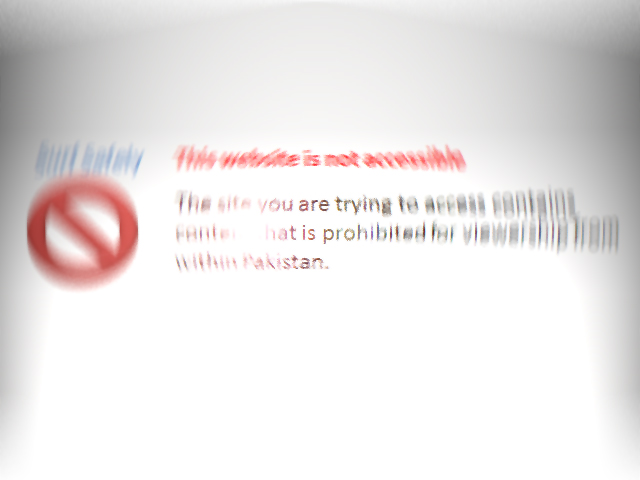 ---
KARACHI:
Pakistan is among the bottom ten countries in the Freedom on the Net 2013 report, which measures the level of internet and digital media freedom in 60 countries. The annual report is carried out by Freedom House, an independent watchdog organization.


In the new report, each country received a numerical score from 0 (the most free) to 100 (the least free), which serves as the basis for internet freedom status. Pakistan received a score of 67 and status 'not free', whereas Iceland was at the top with a score of just 6.




The Pakistan section of the report was conducted just after the elections held on May 11, 2013 and covered the developments regarding internet freedom between the time period May 2012 – April 2013. It was researched and compiled by Digital Rights Foundation, Pakistan along with research analysts of Freedom House.

"Pakistan remains one of the worst countries when it comes to online freedom of speech, user rights and citizens' privacy", commented Digital Rights Foundation Executive Director, Nighat Dad.  "In the past year, state has been rigorously trying to implement the best of surveillance set-ups to create a kind of watchdog upon activists, journalists and a common citizen on the name of war against terrorism. Pakistan' civil society, despite being faced with threats and vicious consequences, is strongly fighting against the state-employed policies and technologies that can hurt Pakistani citizen".

Main findings




Even though the number of internet users in the country is increasing, the Pakistan report states that there have been various political and social obstacles by successive governments that came into power, in the name of fighting terrorism and preserving Islam.

This has caused problems for many civil rights activists, students and other such personnel who want to engage in intensive multimedia training, the report concluded.

According to the report:

"Legal measures also threatened digital rights, particularly over sensitive religious issues. At least two of the 23 criminal investigations launched in 2012 under Pakistan's strict blasphemy laws—which carry the death penalty—involved content sent by mobile phone. A Twitter spat escalated into a defamation suit after a political website accused a religious leader of inciting hatred".

Obstacles to access

According to the report, "Low literacy, difficult economic conditions, and cultural resistance have limited the proliferation of ICTs in Pakistan. Poor copper wire infrastructure and inadequate monitoring of service quality by the Pakistan Telecommunication Authority (PTA) have historically stymied the expansion of broadband internet."

Only urban cities such as Karachi, Lahore, Islamabad and Peshawar have access to better quality broadband services, the report found.

Additionally, the report cited "bureaucratic hurdles" as having caused a problem for development of 3G or 4G networks.

Access to the internet has been deliberately obstructed by the Pakistani authorities in Balochistan where there has been persistent conflict between the Baloch nationalists and the security forces, the report stated.

Limits on content

Some of the major developments by the government in 2012 and 2013 included creating and installing new equipment to systemise website blocking and filtering, the report found.

Despite such blocking, the report concluded that Pakistanis have relatively open access to international news organizations and other independent media, as well as a range of websites representing Pakistani political parties, local civil society groups, and international human rights organizations.

"Nevertheless, most online commentators exercise a degree of self-censorship when writing on topics such as religion, blasphemy, separatist movements, and women's and LGBT rights," it added.

Surveillance

Ordinary internet users as well as activists, bloggers, and media representatives in Balochistan are concerned about government surveillance as they feel restricted to openly talk about their religious beliefs, particularly atheists.

In February 2013, the upper house of parliament passed the Fair Trial Act 2012 allows security agencies to seek a judicial warrant to monitor private communications "to neutralize and prevent threat or any attempt to carry out scheduled offenses;" and covers information sent from or received in Pakistan or between Pakistani citizens whether they are resident in the country or not. Under the law, service providers face a one-year jail term or a fine of up to PKR 10 million for failing to cooperate with the warrant.

According to the report, "Pakistan is also reported to be a long-time customer of Narus, a US-based firm known for designing technology that allows for monitoring of traffic flows and deep-packet inspection of internet communications, and some media reports say Pakistani authorities have also acquired surveillance technology from China."
COMMENTS (43)
Comments are moderated and generally will be posted if they are on-topic and not abusive.
For more information, please see our Comments FAQ