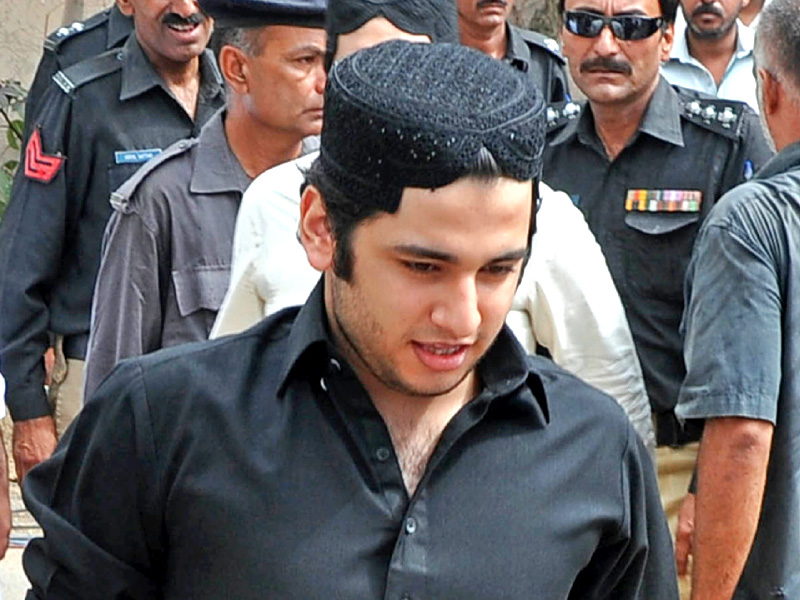 ---
ISLAMABAD: The Supreme Court (SC) has delayed hearing the case regarding forgiving someone in the name of Allah by 10 days, Express News reported on Thursday.

The Islamic law Qisas (literally, Qisas means 'equal retaliation') allows people to give monetary compensation instead of receiving punishment for their crime.

Qisas was an exception made to prevent disorder. Now, it is being used by the wealthy to avoid trial, Chief Justice Chaudhry added.

Chief Justice Iftikhar Muhammad Chaudhry said that a five member larger bench will be constituted to hear this case as it is an important issue.

"Islam has rulings (on these issues) but they are not implemented and this leads to an increase in crime," Chief Justice Chaudhry added.

In the past, witnesses have been bought; Islamic laws are being used to further people's own agendas, remarked Justice Jawad S Khawaja.

Yesterday, Attorney General of Pakistan Munir A Malik had sought the Supreme Court's advice on the issue of waiver of Qisas and compoundability of offences.

In his written statement submitted in the apex court, he had asked the court 18 relevant questions in the backdrop of Shahzeb murder case.

It asked: "Whether the Supreme Court ought to pronounce a comprehensive and authoritative judgment on the issue of waiver of Qisas and compoundability of offences, under the provisions of sections 309, 310, 338-E, PPC, 1860, and section 345, CrPc 1898, especially since there are a number of authoritative Supreme Court precedents on this issue, or whether the law on this issue should be allowed to develop on a case to case basis?"

The announcement of the hearing being delayed came a day after this statement was submitted.

Shahzeb Khan was killed over a petty dispute on December 25, 2012 by Shahrukh Jatoi and Nawab Siraj Talpur, Nawab Sajjad Talpur and Ghulam Murtaza Lashari.

On September 9, Shahzeb's family had forgiven the culprits in the name of Allah without claiming the amount of Diyat or Qisas.

They had pleaded to the court to acquit the four, and clarified that they had pardoned them without any pressure or coercion.