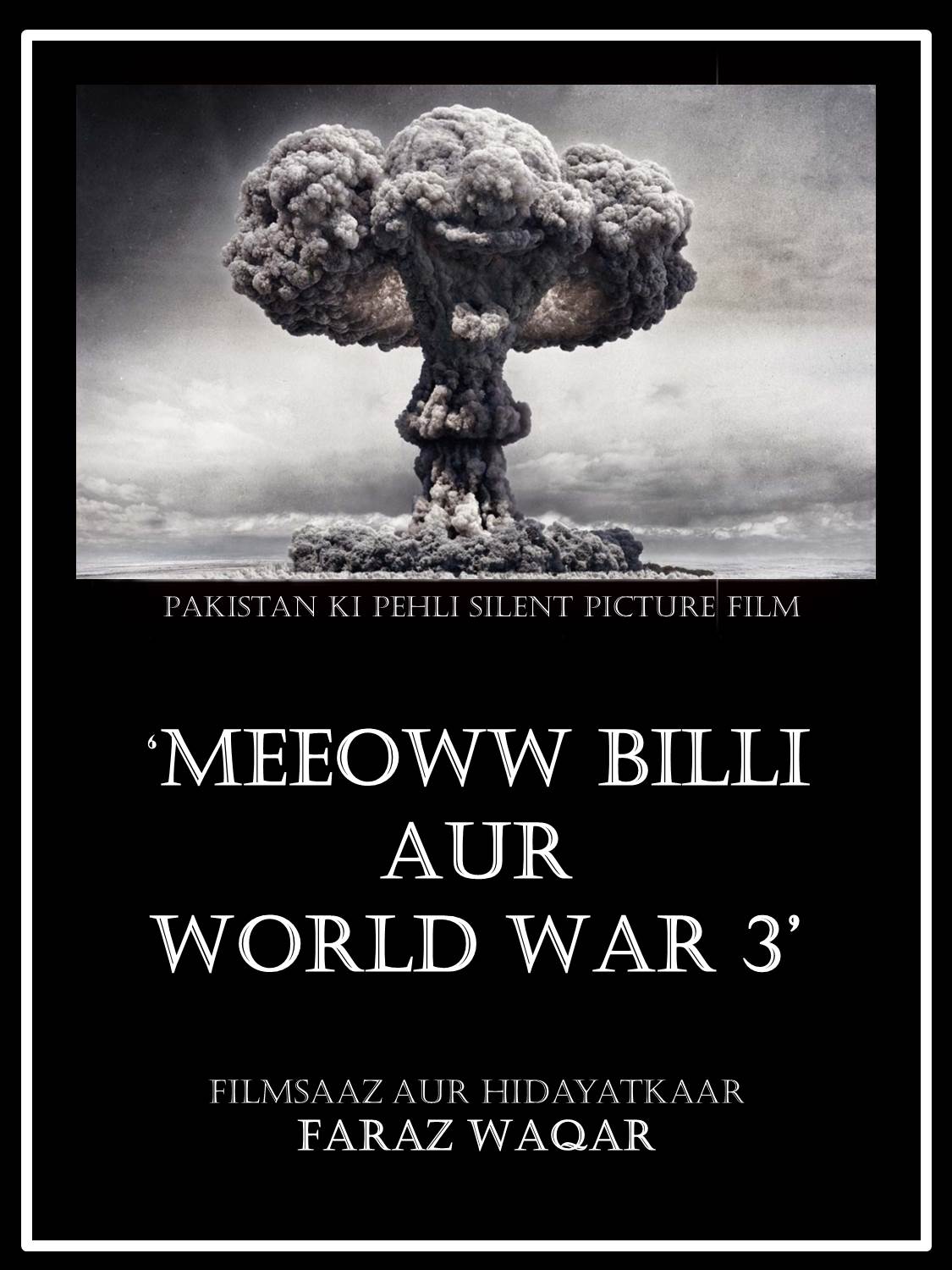 ---
One of the earliest silent films to have been released in the subcontinent was Daughters of Today, which was produced in Lahore in 1924. Now, a movie which will be Pakistan's first silent film, is ready to be submitted to international film festivals including the Gandhara Film Festival & FILUMS (Lahore) festival in Pakistan in 2013-2014. Called Meeeowww Billi aur World War 3, the movie is inspired by the age of silent cinema with a political message on the current situation in Syria and the Middle East.

"When Pakistan came into being in 1947, the talkies or talking films were already the norm worldwide. So Pakistani cinema never experimented with silent films," says Faraz Waqar, writer and director of Pakistan's first silent film. "By the time of partition in 1947 and the creation of Pakistan, the age of silent films was over. There has been no silent film made by the film industry in Pakistan after partition."

The film has been shot entirely in the United Arab Emirates and involves an international team of actors, cinematographers and crew from India, USA, UAE, Australia, Canada, Syria and other Middle Eastern countries.
COMMENTS (10)
Comments are moderated and generally will be posted if they are on-topic and not abusive.
For more information, please see our Comments FAQ