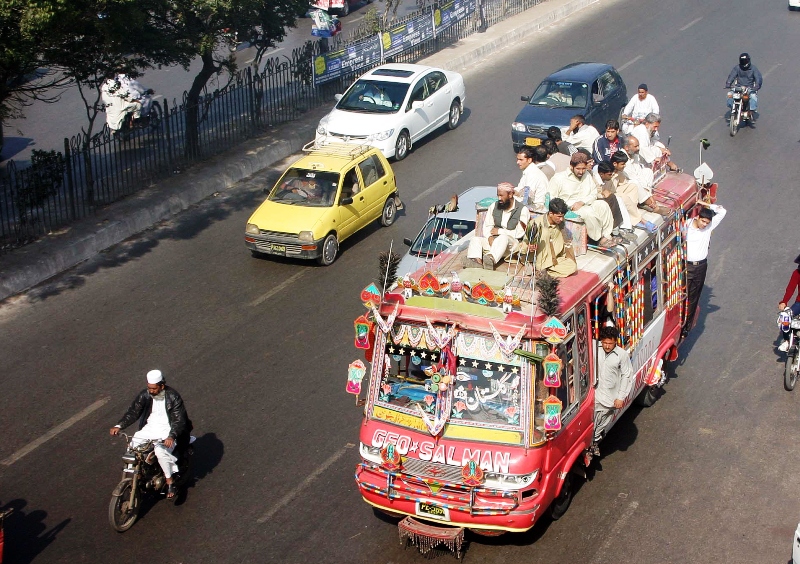 ---
KARACHI: The United Goods Transporters Alliance, the parent body of goods transporters in the country, has refused to accept the proposed decrease in rates of withholding tax on goods transport vehicles by the Federal Board of Revenue (FBR). The withholding tax on goods vehicles is imposed under section 234 of the Income Tax Ordinance 2001.

The body's general secretary, Mohammad Shoaib, told The Express Tribune that the decision, taken by Finance Minister Ishaq Dar and the FBR to decrease the rate of withholding tax on goods of transport vehicles from Rs5 per kilogramme of the laden weight to Rs3, was not acceptable to the UGTA. He warned that transporters will go on a countrywide wheel-jam strike if the rates of the tax were not brought down to Rs1.5 per kilogramme.

"We do not want to add to the miseries of the people who are already sunk in poverty," said Shoaib, adding that the high rates of taxes on goods transport will eventually affect the common man as the transporters will increase their fares to justify the increased taxes. "If we increase our fares, the prices of all commodities, ranging from food items to medicines, will inadvertently increase," he said. He was of the opinion that the common man will eventually bear the brunt of the price hike.

According to Shoaib, the decision to increase the tax on goods transport vehicles from Rs1 per kilogramme of the laden weight to Rs5 was taken by the previous government but was not implemented until the current government. "We took up the issue with the FBR and the provincial chief secretary because the new rates are beyond our reach and will likely hit the transport business severely."

Meanwhile, the FBR discussed the matter with the finance ministry which has decided to reduce the rates, the notification of which will be issued soon, Shoaib said. He added that the new rate of Rs3 per kilogramme was still too high and unacceptable to the goods transporters.

UGTA member Fazal Manan Jadoon, who attended the transporters' meeting on Saturday, told The Express Tribune that they had taken all their members in Khyber Pakhtunkhwa, Punjab and Balochistan on board and will go on strike if the rate of the tax was not reduced to 1.5 Rs per kilogramme. "We were paying Rs1 per kilogramme during the tenure of the previous government. With that value, a truck weighing 50,000 kilogrammes had to pay about Rs50,000 per year. Now, however, we have to pay 5 times of the value which is completely unjustified," said Jadoon. He said that they will go on strike after Eid if their demands were not addressed.

Published in The Express Tribune, September 30th, 2013.
COMMENTS (1)
Comments are moderated and generally will be posted if they are on-topic and not abusive.
For more information, please see our Comments FAQ