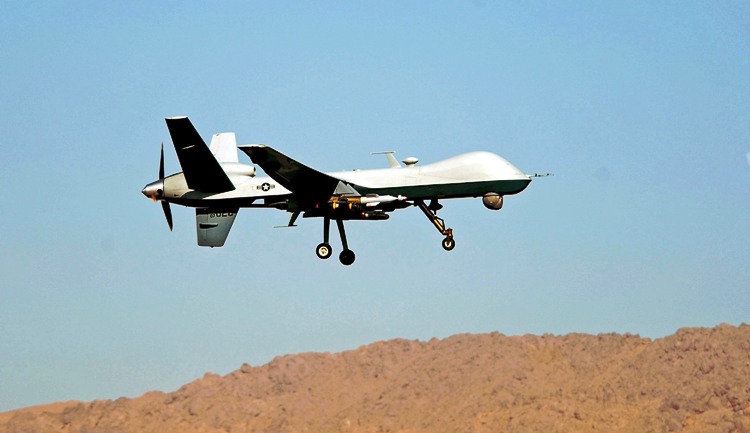 ---
NORTH WAZIRISTAN: An unmanned aerial combat vehicle fired missiles near Miranshah in North Waziristan killing at least six people, Express News reported on Sunday.

The attack took place in the Dargamandi area, seven kilometers north of Miranshah which is  the main town in the North Waziristan tribal region.

The area is a bastion of militants linked to the Taliban and al Qaeda.

The area targeted by the drone is said to be the stronghold of Afghanistan's Haqqani network, a guerrilla faction linked to the Taliban.

US drone attacks are deeply unpopular in Pakistan, but Washington sees them as a vital tool in the fight against militants in the lawless tribal areas along the border with Afghanistan.

The Pakistani government has repeatedly protested against drone strikes as a violation of its sovereignty.

But privately officials have been reported as saying the attacks can be useful in removing militants from the country.

Earlier, at least six people were killed in a US drone strike on a suspected militant compound in North Waziristan on September 22, officials said.

At least four people were killed when a US drone targeted a house with missiles in North Waziristan on August 31.