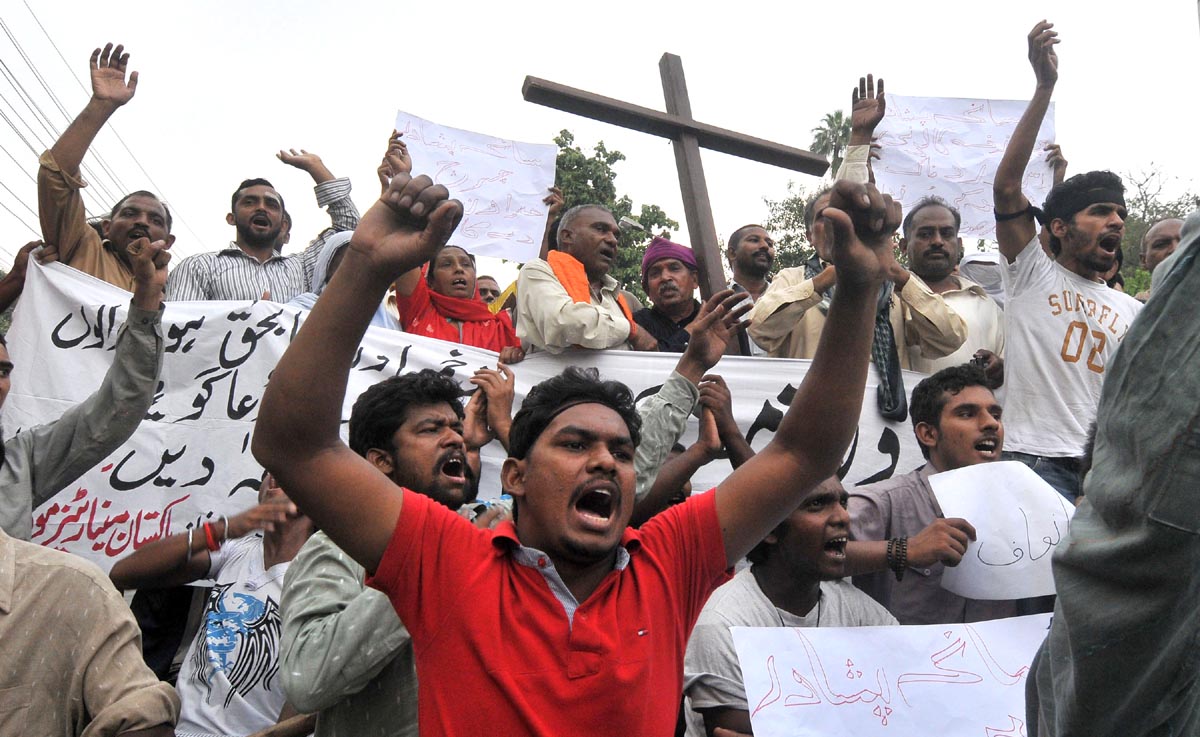 ---
PESHAWAR: Federal Minister for Interior Chaudhry Nisar Ali Khan announced a nationwide three-day mourning period to share the grief of the Peshawar church blast victims, expressing that the tragedy had left him shocked and speechless.

"I am at a loss of words to condemn this inhuman incident," said Nisar, while talking to the media in Peshawar. He extended condolences to the bereaved families of the victims.

"I express utmost sorrow on behalf of the Prime Minister and the President, who wished to fly to Peshawar immediately but was advised to postpone his visit for security reasons."

Flanked by the Khyber Pukhtunkhwa Chief Minister on his right, the Interior Minister told media that the federal government was extending all possible assistance, especially medical services, to the provincial government.

He particularly condemned the deaths of women and children in the blast.

"34 of those who died are women, seven are children. I know of no such religion, no such society and no such law that allows to mete out such treatment to women."

Nisar stated that the government would scrutinize and reassess the security of Christians as a whole in the country.

"On a federal level, we have decided to review the protection of the Christian community in the country, who are perhaps considered by the terrorists as soft targets."

"We have decided to chalk out a bigger plan to brush up security preparations for their houses, community areas and churches."

In response to a question on the success and aftermath of the All Parties Conference, the Nisar chose to respond briefly, saying that the decision to proceed on the 'path of peace' was unanimously agreed upon by all political parties. He said the government had clung on to this path despite suffering attacks on its army and citizens, but now all political parties had to sit together and reach a consensus on their next strategy.

Chaudhry Nisar commended the Chrisitian community on grappling with their grief with patience, remarking that there were 'heroes' to be proud of even in this tough time.

"The bereaved families here, and especially the bishop of the church, have led themselves through this ordeal with extraordinary and exemplary patience."

Nisar promised complete renovation of the affected church with the federal government bearing the cost.
COMMENTS (22)
Comments are moderated and generally will be posted if they are on-topic and not abusive.
For more information, please see our Comments FAQ