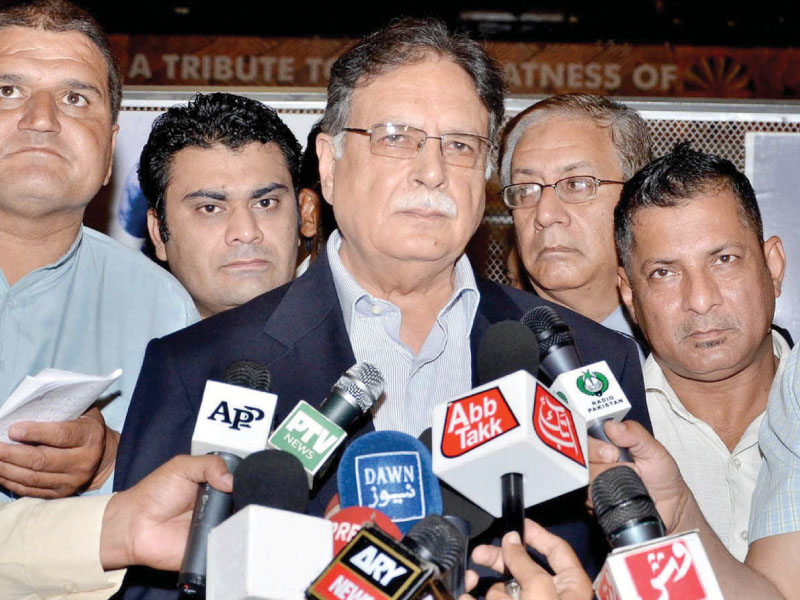 ---
ISLAMABAD:



Setting aside all reservations about targeted operation in Karachi, the Minister for Information and Broadcasting Pervez Rashid on Wednesday said law and order situation in the metropolis was improving.




"The grave security situation in Karachi is improving and will further improve with the passage of time. There is no magic wand to restore peace overnight," the minister said.

Speaking to the media, after inaugurating a photographic exhibition in connection with the 65th death anniversary of Quaid-e-Azam Muhammad Ali Jinnah, Pervez Rashid said no one would be treated with injustice, and law would take its own course in Karachi.

"A mechanism has also been devised to avoid doing anyone an injustice. Such events if reported would be checked strictly."

Referring to the All Parties Conference (APC), the minister said political parties had taken important decisions to strengthen the country.

"Every single decision mentioned in the joint communiqué of the APC is unanimously taken and there is no doubt over its authenticity. Moreover, the implementation on these decisions will enjoy support of the entire nation and their representatives in the parliament," he added.

He said decisions on Karachi's unrest were taken at the APC with consensus and their implementation would also enjoy support of the entire nation.

"All political parties including Muttahida Qaumi Movement (MQM), Pakistan People's Party (PPP), Pakistan Tehreek-e-Insaf (PTI), Jamaat-e-Islami and Pakistan Muslim League-Functional (PML-F) were taken into confidence on the steps aimed at restoring peace in Karachi."

He said all stakeholders in Karachi had participated in the special cabinet meeting held last week. "In the meeting it had been decided that action against criminal elements will be taken under the leadership of Sindh Chief Minister Qaim Ali Shah."

"The government is in close contact with chief minister of Sindh," he said, adding that the law would surely take its own course and no injustice will be done to anybody.

"As the issues involved were not specific to a party or group' everyone in the conference participated as a Pakistani and contributed to the proceedings with the same spirit," the minister said.

Karachi, Pakistan's economic hum, has been suffering from an unprecedented wave of killings and kidnappings blamed on ethnic, religious and political groups.

In the first six months of 2013, 1,726 people were killed in the city compared with a previous high of 1,215 in the same period last year, according to the Human Rights Commission of Pakistan.

Prime Minister Nawaz Sharif recently visited Karachi for talks with political parties designed to come up with a strategy to improve the worsening law and order situation in the city.

Published in The Express Tribune, September 12th, 2013.
COMMENTS
Comments are moderated and generally will be posted if they are on-topic and not abusive.
For more information, please see our Comments FAQ