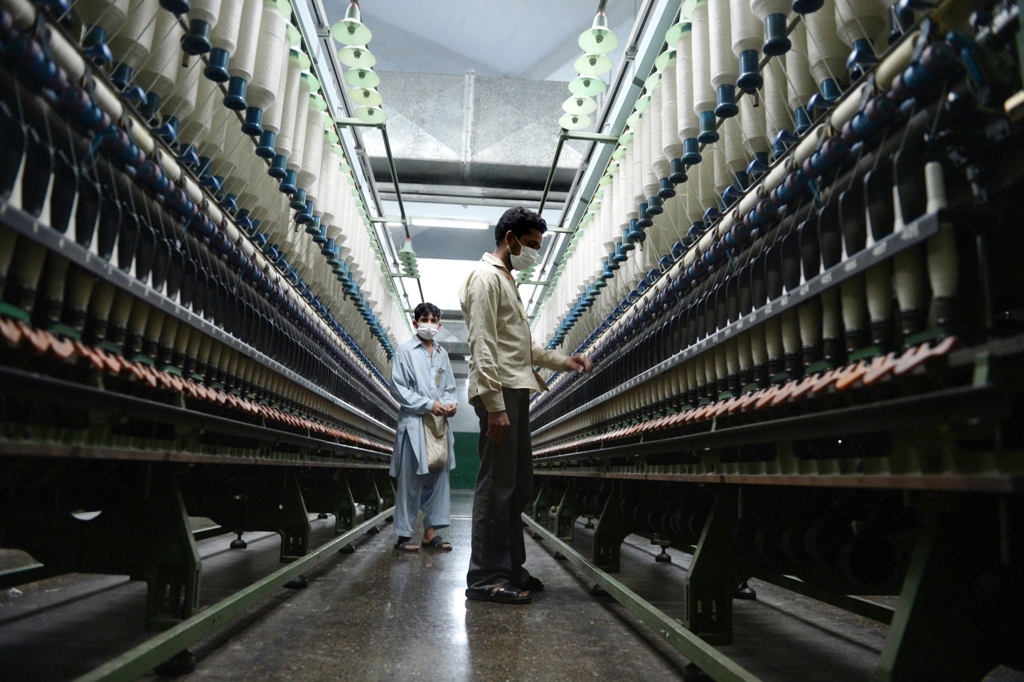 ---
LAHORE: Pakistan's textile industry, which for a long time has been the backbone of the national economy in terms of revenue generation and job creation, is working hard to benefit from the Generalised Scheme of Preferences Plus (GSP+), which will allow for greater access to markets in the European Union (EU). Industrialists are expecting Pakistan to finally get the GSP+ status in January next year and are planning to boost textile exports at least 100% over the next four years.

Pakistan's textile exports, which rose during the last five years despite a worsening energy crisis, stood at $13.1 billion in the fiscal year 2012-2013. After recent measures taken by the current government, the textile industry's energy supply situation is slightly better than it was.

In next four years, Pakistan's textile industry will use its capacity to meet the $26 billion export target, said industry officials.

"We are expecting the GSP+ status in January next year, and this free access to the EU will help us to achieve this goal (of increasing exports)," said Amir Fayyaz, head of International Trade Committee, under the cover of All Pakistan Textile Mills Association (Aptma), while talking with members of the Lahore Economic Journalists Association.

Textile exports globally stand at $800 billion in which Pakistan's share is only 1.5%. After getting access to EU markets millers believe that if they only get another 1.5% market share the whole scenario can change.

This is one part of the strategy, said Fayyaz. The other part is to shift China's lost share to Pakistan. China's share in global trade was $300 billion from which they lost $30 billion due to increased cost of production, Fayyaz said. Pakistan unfortunately was unable to benefit from this but other countries are benefitting. We are in talks with China to setup their units in Pakistan and they too are willing to help Pakistan, Fayyaz said.

Fayyaz said that they are successfully concluding the first steps for getting GSP+. Technical evaluation in this regard by an EU commission has been concluded, and now we are looking at the next step which is to market Pakistani textiles via international road shows, he added.

Currently any importer in Europe who imports Pakistani textile products has to pay 11% duty, which makes Pakistani products costly. Pakistan exports $2.7 billion worth of yarn annually to Bangladesh and other countries who add value to it by making garments, and exporting it to the EU. Similarly $2.5 billion worth of plain and dyed fabric is exported to other countries who add value and export to the EU.

According to Aptma, the textile industry can generate $7 billion by first adding value to yarn, and later will generate $6 billion by adding value to fabric which they export.

Aptma members believe that during this period as many as 10 million new jobs will be created in textile sector which will help in reducing poverty and redundancy and will boost economic activity .

Published in The Express Tribune, September 11th,  2013.

Like Business on Facebook, follow @TribuneBiz on Twitter to stay informed and join in the conversation.
COMMENTS
Comments are moderated and generally will be posted if they are on-topic and not abusive.
For more information, please see our Comments FAQ