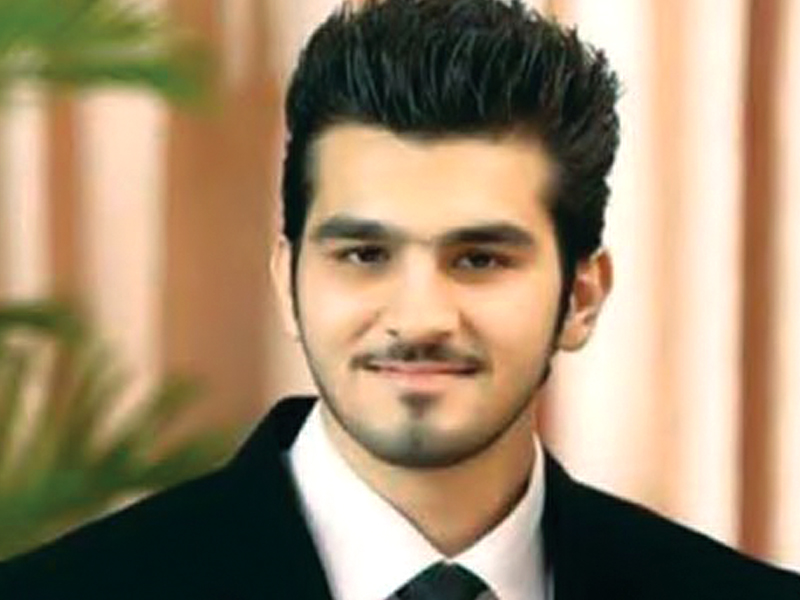 ---
Shahzeb Khan's father Aurangzeb said Tuesday in a TV show "To The Point" on Express News that he had not entered into any deal, and had pardoned his son's murderers without being forced.

Shahrukh Jatoi, Nawab Siraj Talpur, Nawab Sajjad Talpur and Ghulam Murtaza Lashari had earlier been handed down the death sentence and life imprisonment for the murder of Shahzeb Khan, in a case that had gripped the nation's attention for its significance as a test case for delivering justice amidst the travesties of class difference.

Speaking about his decision, Aurangzeb said, "I cannot even think of agreeing to a deal with anyone. I have not agreed to a pardon under duress, but there are complications."

Shahzeb's father did not indicate what the "complications" were.

"I went to the court all alone for nine months. The case was no where near the finish lane. I have just reached a point where I want to leave everything to God," said Aurangzeb.

He claimed that Sikandar Jatoi, the father of Shahrukh Jatoi had visited his house six times to ask for a pardon.

'No one will be harmed'

Asserting that he had not pardoned the culprit to harm anyone, Shahzeb's father said, "Ibrahim Jatoi who is also an MNA of the National Peoples Party (NPP) has guaranteed no one will harm the witnesses."

Responding to a query about the family leaving for Australia, he said, "we had applied for visas when everyone had suggested that we leave the country out of concern for our safety".

He said the visas had not arrived as part of any deal.

Aurangzeb said, "I'm not going anywhere. Why would I leave my country? I will make sure that the witnesses of the case are safe."

Responding to the question about his relation with Muttahida Qaumi Movement MNA Nabil Gabol, he said, "If it hadn't been for Nabil Gabol, the FIR would not have been filed."

"I respect everyone's views but I did what I had to keeping in mind everyone's interests," he said, adding that Shahzeb's friends were skipping their classes to devote their attention to a case that would have taken several months to resolve.

All four murderers had appealed to the Sindh High Court six days after a Karachi Anti-Terrorism Court had handed down the death penalty to prime suspects Shahrukh Jatoi and Nawab Siraj Talpur and life imprisonment for co-accused Nawab Sajjad Ali Talpur and Ghulam Murtaza Lashari for their involvement in the gruesome murder of Shahzeb Khan on the night of December 24-25, 2012 in the upscale DHA neighbourhood of Karachi.

"Parents must have pardoned the culprits under duress" 

Speaking in the same TV show, Shahzeb Khan's aunt said that she was sure if "Shahzeb's parents had signed anything, it was under duress".

Quoting Shahzeb's father, Aurganzeb, the victim's aunt said that he always wanted the culprits to face the consequences of their actions.

"He would never have pardoned the culprits," she said.

Talking about the ordeal that Shahzeb's family had to face on a regular basis, she said, "Shahzeb's was not the only blood that our family saw. Aurangzeb was continuously beaten and our family elders had to often take him to the hospital, bleeding."

"Ziauddin Hospital has records of the injuries he had suffered," she added, while stating that her brother was injured even now.

Talking about the hue and cry that was raised on social media over the pardon, she said that Shahzeb was not only Aurangzeb and Ambreen's son but he is the entire nation's child.

"The conviction of Jatoi should not be reversed based on the signature of a single family," she said.

She also maintained that the Aurangzeb and Ambreen were not in touch with any of the family members since the last six months.

"Even Ambreen's sisters had no idea that the family was planning on pardoning the convicted," she said.
COMMENTS (45)
Comments are moderated and generally will be posted if they are on-topic and not abusive.
For more information, please see our Comments FAQ