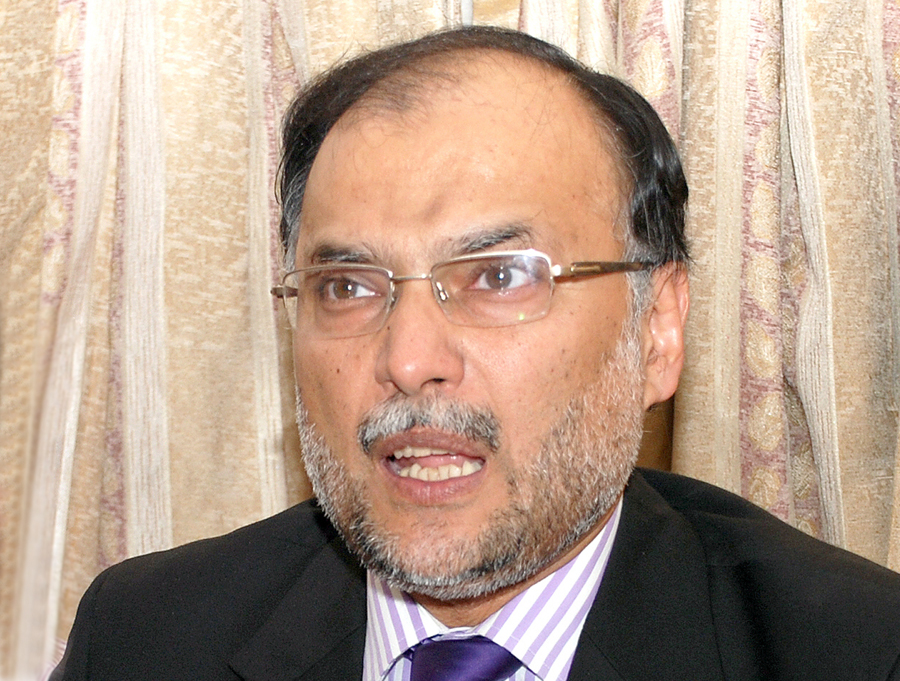 ---
ISLAMABAD:



The country will celebrate the International Literacy Day 2013 with a three-day nationwide campaign to enrol at least 500,000 out-of-school children, announced the Planning and Development Minister Ahsan Iqbal on Saturday.




The federal minister was addressing a press conference at the Planning Commission, ahead of the International Literacy Day on September 8; he was accompanied with the State Minister for Education Balighur Rehman.

"It is tragic that Pakistan has fallen behind the rest of the world in social indicators for health and education," Iqbal observed. "Even in South Asia, we are at number 5 or 6 from among seven countries."

The campaign, which will run from September 9 and 11 all across the country, aims at tackling the low literacy rate in the country. An estimated 25million children aged 5-16 are currently out of schools.

The State Minister for Education, while addressing the media at the briefing, said that the campaign would rely on the provincial education departments and non-formal schools under the federal government to establish the apparently ambitious target of half a million enrolments within three years.

"Around 20,000 non-formal schools run by the Basic Education Community Schools and National Commission for Human Development will enroll five students each during the three days," Rehman said. "Provincial governments have given a commitment that they will ensure the enrollment of the additional 400,000 children," he added.

A monitoring and evaluation cell will be set up at the federal and provincial ministries to assess the campaign's progress. The state minister for education said he was well aware that high drop-rates can affect the campaign's achievements in the long-run.

Rehman said the National Plan of Action 2013-16, launched by the government on Tuesday to accelerate Pakistan's progress on education-related MDGs, includes a strategy to arrest the drop-out rate. He said the government is focusing on improving facilities at schools and the quality of teachers to retain primary-level students.

Ahsan Iqbal said the international day was an opportunity for the government to reiterate its commitment toward creating a better system of education.

"We want to create a knowledge economy and that is not possible until we provide better opportunities for education," he said. "If Pakistan's out of school children do not receive education, it will not only be an injustice to them but also an injustice to Pakistan's future."

Iqbal said the federal government hopes to stay to bring education spending to 4 per cent of the Gross Domestic Product in five years time.

Published in The Express Tribune, September 8th, 2013.