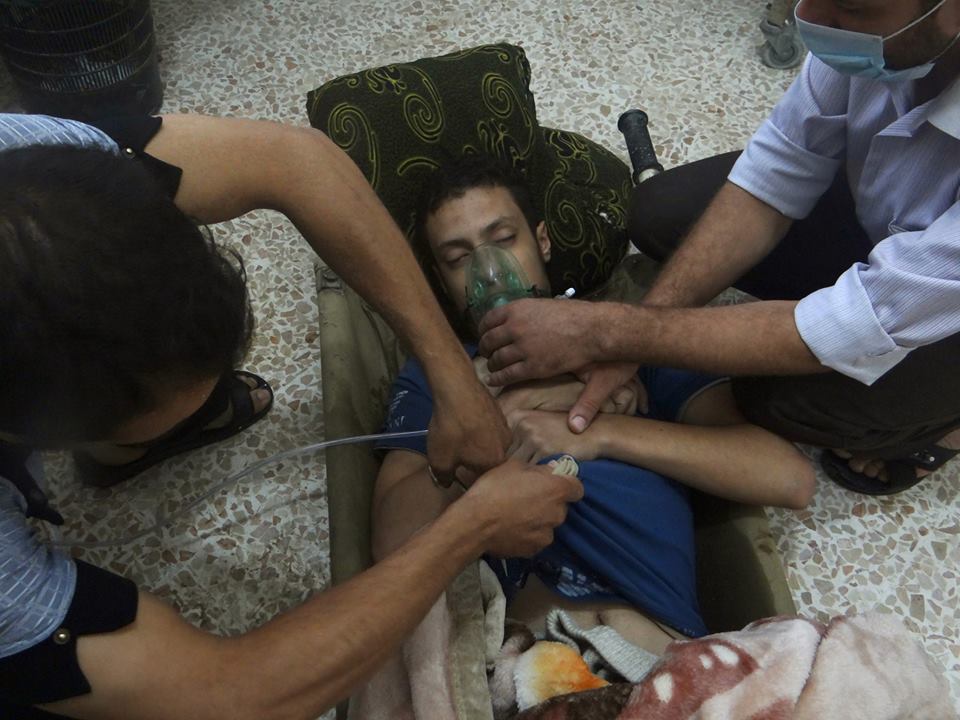 ---
DAMASCUS: The Syrian regime has never used chemical weapons, the country's information minister said Saturday, rejecting opposition accusations that it had.

"We have never used chemical weapons in Syria, in any form whatsoever, be it liquid or gas," Omran al-Zohbi told a Beirut-based Arab television channel in an interview, extracts of which were broadcast on Syrian state television.

Earlier, medical charity Doctors Without Borders (MSF) said 355 people had died after around 3,600 patients displaying "neurotoxic symptoms" flooded into three hospitals on Wednesday, the day of the alleged attacks.

The victims all arrived within less than three hours of each other, and MSF director of operations Bart Janssens said the pattern of events and the reported symptoms "strongly indicate mass exposure to a neurotoxic agent".

"Medical staff working in these facilities provided detailed information to MSF doctors regarding large numbers of patients arriving with symptoms including convulsions, excess saliva, pinpoint pupils, blurred vision and respiratory distress," he said.

There has been no independent verification of the number of dead, and the medical humanitarian organisation was the first independent source to report such a high toll.

The government has strongly denied the allegations against it, but has yet to accede to demands that UN inspectors already in the country be allowed to visit the sites.