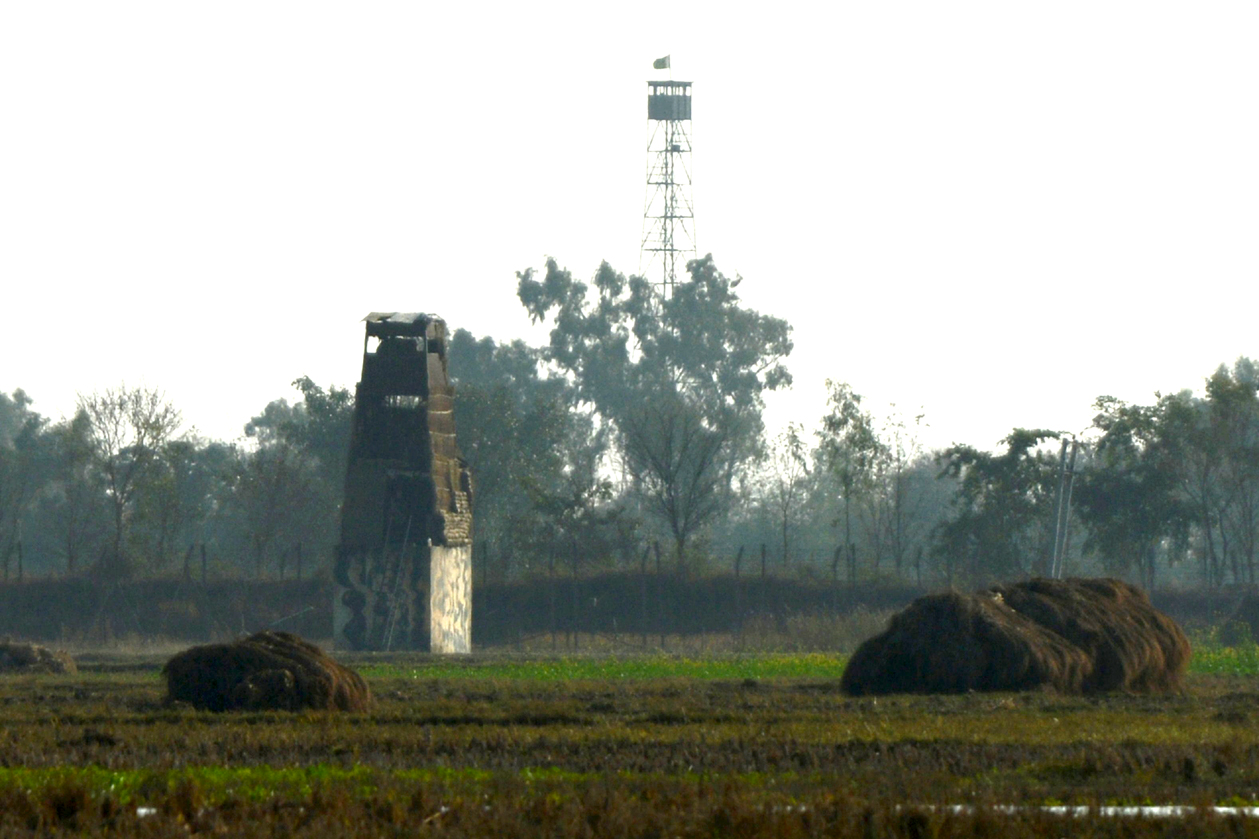 ---
ISLAMABAD:



Pakistan reiterated that 'all necessary channels' with India remain open and Prime Minister Nawaz Sharif is expected to meet his Indian counterpart Manmohan Singh in September on the sidelines of the UN General Assembly next month.




"Pakistan wants tension-free relations with India and the situation [on the Line of Control] can be de-escalated through constructive and uninterrupted dialogue," Foreign Office spokesperson Aizaz Ahmed Chaudhry told a weekly news briefing on Friday.

Tensions flared up between the two South Asian neighbours following the August 6 killing of five Indian troops in a cross-LoC ambush that New Delhi blamed on Pakistan Army. The deadly ambush sparked a series of skirmishes on the LoC which continued until Friday.

Referring to the recent peace overtures by Premier Nawaz, the spokesperson said that the Pakistan government has clearly stated its position of continuing to respond to the ongoing situation with 'restrain and responsibility'.

He also expressed Islamabad's 'deep concern' over the LoC tensions. "It is our hope that in the larger interest of peace in the region, as envisioned by our leadership, tensions along the LoC will be reduced and the ceasefire will be respected by the Indian side," he added.

Regarding the anticipated meeting of the two prime ministers on the sidelines of the UN General Assembly next month, spokesperson Chaudhry said, "Should it take place, it would be a useful opportunity to engage in constructive dialogue that can further build trust and consolidate this relationship."

Responding to allegations made by the Indian prime minister in his speech on India's Independence Day, Chaudhry categorically stated that Pakistan does not allow its territory to be used for terrorism anywhere in the world.




Afghan president's visit

The spokesperson also confirmed that Afghan President Hamid Karzai would travel to Islamabad later this month for talks on bilateral relations and the post-2014 Afghan situation.  This will be Karzai's first trip to Pakistan since the Pakistan Muslim League-Nawaz came to power as a result of the May 11 elections.

Asked about the Afghan government's demand for moving the 'Taliban office' from Qatar to either Saudi Arabia or Turkey, the spokesperson said Pakistan had taken a principled stance of supporting the Afghan peace and reconciliation process. "We will facilitate the process in any way we can. We have a genuine interest in seeing lasting peace in Afghanistan as peace in the country will usher in peace in the region."

'Another ceasefire violation'

The LoC remained tense on Friday as both sides accused each other of fresh ceasefire violations.

Pakistan military officials said Indian troops fired over 600 mortars and artillery shells in Kotli and Battal sectors. However, no loss of life has been reported so far.

On the other hand, Indian officials blamed Pakistani troops of violating the truce on Thursday night and firing at Indian posts in Drass and Kaksar areas of the Kargil sector.

Pakistani troops fired with small and automatic weapons at Sando post in the Drass area, after which Indian troops retaliated, according to Indian officials.

In Kaksar, officials claimed that Pakistani troops fired initially with small weapons and later with automatic weapons at Chenigund post. According to media reports, there have been 34 ceasefire violations on the LoC since the recent flare-up.



Published in The Express Tribune, August 17th, 2013.
COMMENTS (1)
Comments are moderated and generally will be posted if they are on-topic and not abusive.
For more information, please see our Comments FAQ