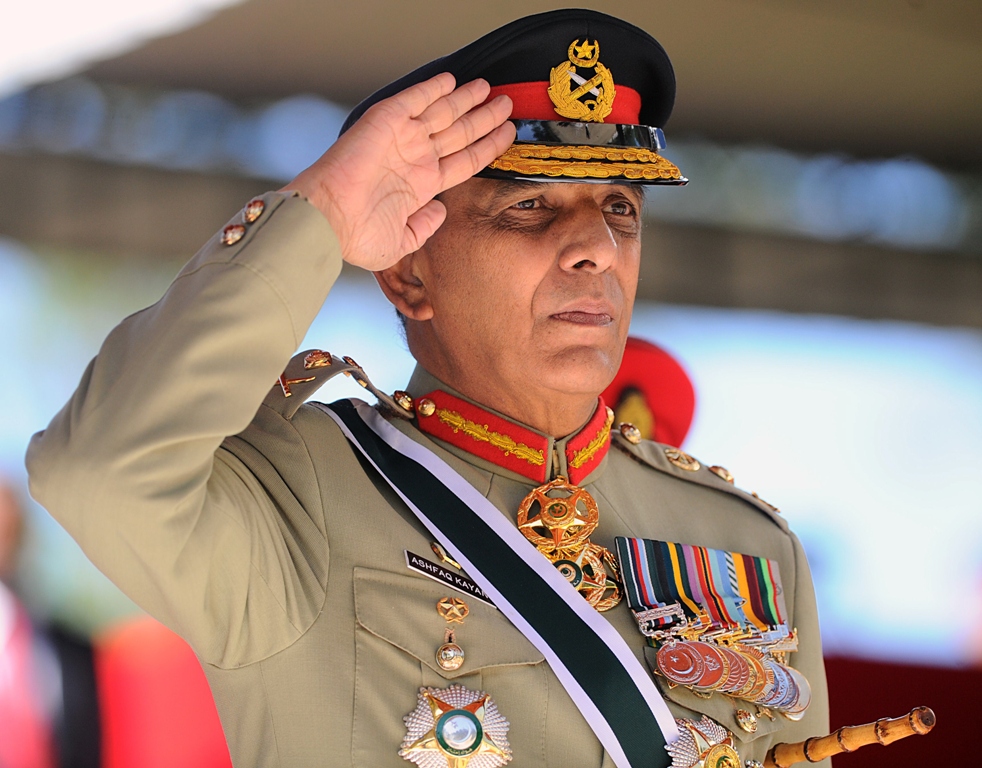 ---
KAKUL: Army Chief General Ashfaq Pervez Kayani called on all institutions of the government and the nation to unite and form consensus on one solution to terrorism and other challenges faced by the nation.

Addressing the parade at the military academy in Kakul just as the clocks struck midnight, General Kayani said that while freedom was a blessing, each and every one had a responsibility in maintaining it.

"We should never forget that freedom is a blessing but we have some duties to maintain it."

The Army Chief said that while the country faced a number of external and internal challenges, the internal challenges required our special attention.

"Today we face a number of internal and external challenges. Internal challenges need our special attention. They are a threat to Pakistan's sanctity and to every Pakistani's life and property."

Kayani said that the only way to overcome the challenges was if we are united and act after forming consensus over one solution.

"To overcome them [challenges] effectively it is not enough for one or few state institutions to work for it, this is struggle will have to be made by every government institution, in fact the entire society. If we do not unite, it will be very difficult to control this [terrorism]."

The Chief of Army Staff added that while there could exist a difference of opinion on which strategy to implement, it was important to form consensus on one strategy and implement it quickly.



"While there can be difference of opinion on strategy against terrorism, posturing before it is not a solution. We should go to every extent to create a national consensus on a solution and unite to implement it as soon as possible."

He said that we must form consensus on one solution to remove doubt.

"This war can only be won when we form a consensus on one solution so that we don't have any doubts in our minds, nor do the terrorists."

"Terrorists will never succeed in their purpose because this nation, which has faced worst form of terrorism for a decade has not allowed fear and terror to dictate them, terrorism as a strategy can never succeed. The best example is the entire nation coming out to vote in the elections.

"We should not have any doubt that we as a nation were failures or ever will be. For this we need firm resolve, Allah's help and good fortune.

"Those who express suspicions and doubts about Pakistan fail to understand Pakistani nation's resolve and resilience. It is important that we rise above our ethnic, religious and linguistic differences and understand, the way forward will automatically become easy."