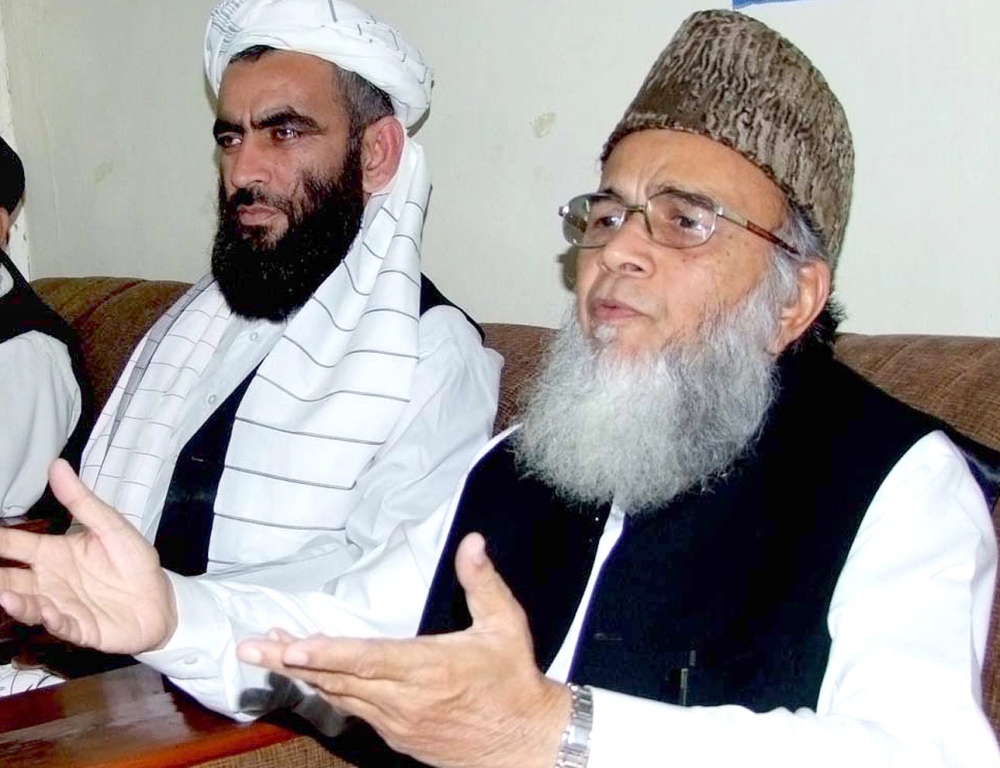 ---
PESHAWAR: The Jamaat-e-Islami (JI) has urged the government to give a positive response to the Taliban for their proposed offer of holding peace talks.

Speaking at an Eid dinner at Nishtar Hall on Monday, JI chief Syed Munawar Hassan said the centre is not taking the issue of terrorism seriously.

The federal government is following in the footsteps of the previous government, he said, adding the government is taking 'instructions' from the International Monetary Fund (IMF) and the World Bank in devising economic policies.

"The government begged the IMF for financial assistance which has led to more inflation in the country," he added.

A large number of JI activists along with the district and provincial leadership, including Professor Ibrahim, Shabbir Ahmad Khan and Advocate Israrullah attended the gathering. The party leadership urged workers to actively campaign for Gul Bacha, the Pakistan Tehreek-e-Insaf (PTI) by-election candidate for NA-1. Bacha was also in attendance.

Commenting on the tense relations between India and Pakistan and the recent alleged violations of the Line of Control (LoC), Hassan said Pakistan must vigorously respond to Indian aggression. He also took shots at the federal government for not raising the issue of Aafia Siddiqui's imprisonment with US Secretary of State John Kerry during his visit to the country.

Hassan added all political parties must be invited to the proposed all-parties conference for consultation on the national security policy. He claimed, however, that Pakistan's stability is linked directly with peace in Afghanistan.

Hassan lashed out at those opposing holding talks with the Taliban. "Whenever there is a hope for peace talks with the Taliban, secular forces oppose it. Countless innocent lives have been lost in this war and it must end through peaceful negotiations."

Published in The Express Tribune, August 14th, 2013.