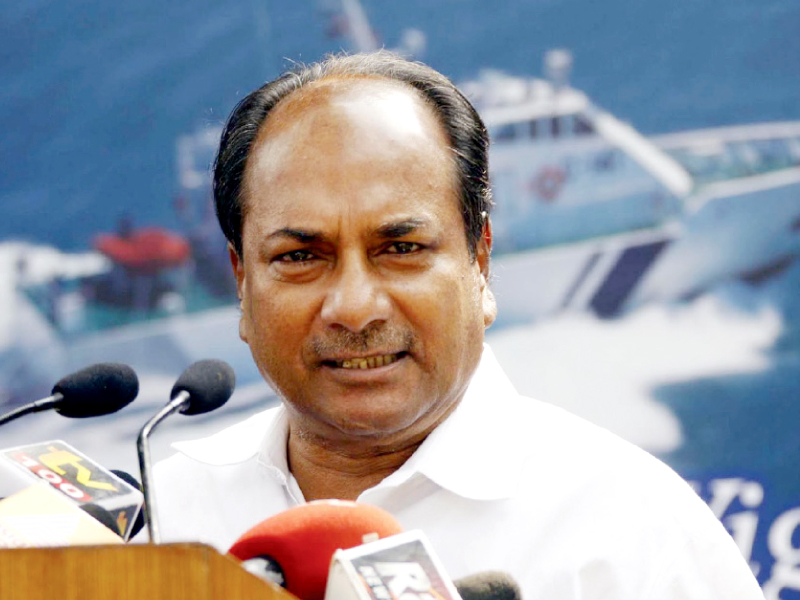 ---
NEW DELHI/ KOCHI/ JAMMU:



Amidst flaring tensions with neighbouring Pakistan, India's defence minister said on Monday that the Indian armed forces on the border "have the freedom to respond to developing conditions on the border appropriately".




However, AK Antony refused to amplify or explain his remarks because "Parliament is on and I cannot say anything outside Parliament when it is in session". However, military officials said local army units had the autonomy to respond in the way they thought fit when it came to defending the border. Antony was in his home state of Kerala to launch the 'wholly indigenous aircraft carrier INS Vikrant'.




Interestingly, while making a statement in Parliament on behalf of Home Minister SK Shinde, who is indisposed, Finance Minister P Chidambaram said all terror in India did not emanate from across the border. He was speaking in the context of Hindu-Muslim tension in the Jammu region in which three persons of the two communities have died over the last three days.

While external forces did help in aiding terrorist activities inside India when they saw the chance, some terror activity was also the work of miscreants within India, said Chidambaram.




In Kerala, while launching INS Vikrant, Antony said it was a useful addition to the Indian naval force. Vikrant's predecessor was decommissioned in 1997 after having played a significant role in the 1971 war with Pakistan. Vikrant's launch will mark the end of the first phase of its construction and it will be now re-docked for outfitting and construction of superstructure.

The launch, attended by senior defence officials and diplomats, marked India's entry into an elite club of nations including Britain, France, Russia and the United States that design and build their own aircraft carriers.

"It took us seven to eight years to design it," the navy's chief designer AK Saxena said, referring to the project launched in 2009 as "complex and challenging".

The launch is due to take place just days after India announced on Saturday its first indigenously-built nuclear submarine was ready for sea trials –  a step before it becomes fully operational – and called it a 'giant stride' for the nation.

India's government is spending tens of billions of dollars upgrading its mainly Soviet-era military hardware as it bolsters its defences in a hostile neighbourhood.

India unveiled the 6,000-tonne INS Arihant – Destroyer of Enemies – in 2009 as part of a project to build five such vessels which would be armed with nuclear-tipped missiles and torpedoes.

Published in The Express Tribune, August 13th, 2013.
COMMENTS (30)
Comments are moderated and generally will be posted if they are on-topic and not abusive.
For more information, please see our Comments FAQ