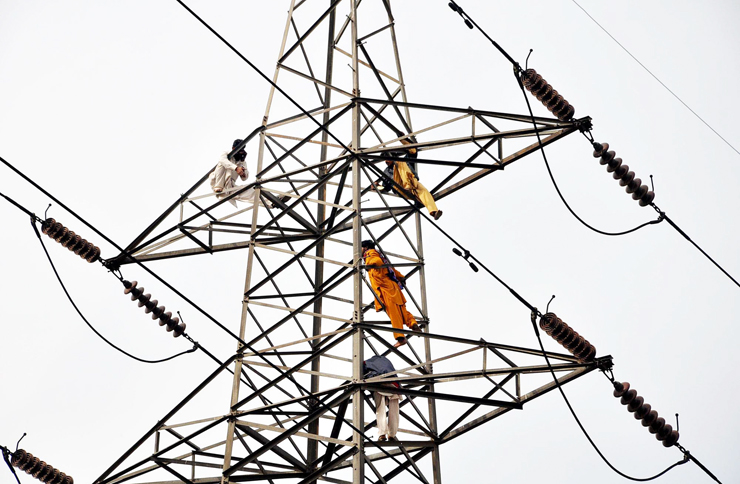 ---
ISLAMABAD:



A parliamentary panel struck the ruling elite with a lightning bolt on Monday when it recommended uniform load-shedding for the whole country and an abrupt end to the exemption enjoyed by the highest public functionaries.




The move came during a meeting of the Senate Standing Committee on Water and Power on the load shedding situation in the country.

"Uniform load-shedding should be implemented in the country and the General Headquarter (GHQ), the Presidency, Prime Minister House, parliament lodges, minister's colony and chief ministers' secretariats should also face load-shedding," said the committee, which is headed by Senator Zahid Khan.

The committee, however, allowed exemption to hospitals and defence installations.

Senator Zahid Khan said the masses should be educated about power production, losses and shortfall. "Some parts of the country are facing 42 hours of load-shedding; whereas some other areas enjoy complete exemption," he added.

He said Khyber Pakhtunkhwa (K-P) ministers had demanded that the province be provided royalty for its water. He asked the officials of power firms not to cede to any political pressure in installing and changing transformers.




The chairman expressed serious reservations over the appointment of the acting water and power secretary and officials in power distribution companies.

A committee member, Senator Nisar Muhammad Khan, said the government should appoint regular officials to resolve the issue of load shedding.  Senator Nawabzada Akbar said action should be taken over provision of over 650 megawatt (MW) power to Karachi Electric Supply Company (KESC).  Officials of the National Transmission and Dispatch Company Limited (NTDC) said the matter was in the Supreme Court.

NTDC officials said 1,700MW power had been added to the national grid after clearing the circular debt amounting to over Rs500 billion. They informed the committee that the country's average power generation was 14,000MW while there was a shortfall of 4,500MW.

Water and Power Secretary Saif Chattha said last year the country had suffered a loss of Rs150 billion on account of power theft and line losses.

He said 23,770 cases of power theft had been registered. "However, punishment has been awarded only to three culprits while the fine imposed is not more than Rs 5,000 per case," he added.

Chattha said an ordinance was being issued to start a crackdown against power theft. "The United States is ready to finance Diamer-Bhasha Dam, whereas the World Bank is interested in extending financing for Dasu hydropower project," he added.

Published in The Express Tribune, August 13th, 2013.
COMMENTS (1)
Comments are moderated and generally will be posted if they are on-topic and not abusive.
For more information, please see our Comments FAQ