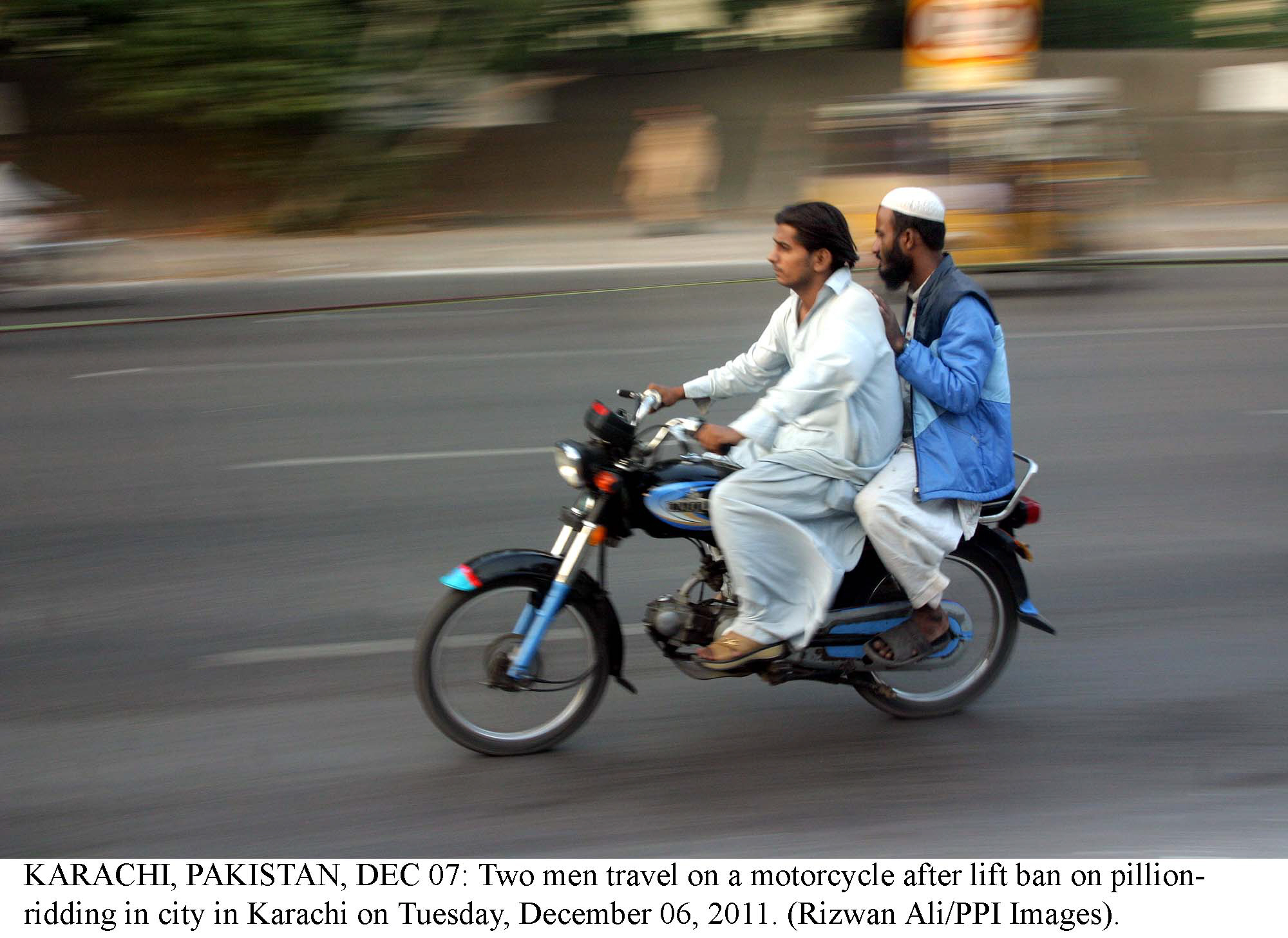 ---
KARACHI: Motorcyclists in Karachi may be relieved to know that the Sindh government has lifted the ban on pillion riding on Monday, six months after it was imposed.

Under section 144 of the Criminal Procedure Code, pillion riding was banned by the Sindh home department on March 4 this year, a day after a deadly blast took place in Abbas Town and killed over 45 people. Since the law and order situation in the city hardly improved in the following months, the ban stayed until now.




For some residents, the lifting of the ban brought good news. Muhammad Saleem, a resident of North Nazimabad, criticised the government for failing to ensure a proper public transportation system. Millions of people use motorcycles to travel across the city and most of them share the costs of the rides to save on fuel costs, he pointed out.

"Taken in conjunction with the absence of efficient public transport system, the ban is punishing the citizens for the state's failure to provide either security or a viable alternative to pillion riding," he said.

The Human Rights Network, which has challenged the ban in the Sindh High Court, estimated that at least three million residents are affected by these restrictions every day. According to human rights activist, Nangyal Yousufzai, informed that the police booked more that 10,000 people in the past six months for violating the ban. But at the same time, it failed to stop the increasing targeted killings that had provided a justification to the authorities to impose a ban in the first place, he said. Sharfuddin Memon, the Sindh government's adviser on home affairs, feels differently. The government was able to stop most of the terrorist activities inside the city by imposing a ban on pillion riding, he said, adding that if the law enforcement agencies would request a ban again to foil possible terrorist attacks, the government would impose it again.

"It was most beneficial for the law enforcement agencies," Memon clarified. "However, a lot of commuters also suffered as a result," he agreed.

Published in The Express Tribune, August 13th, 2013.