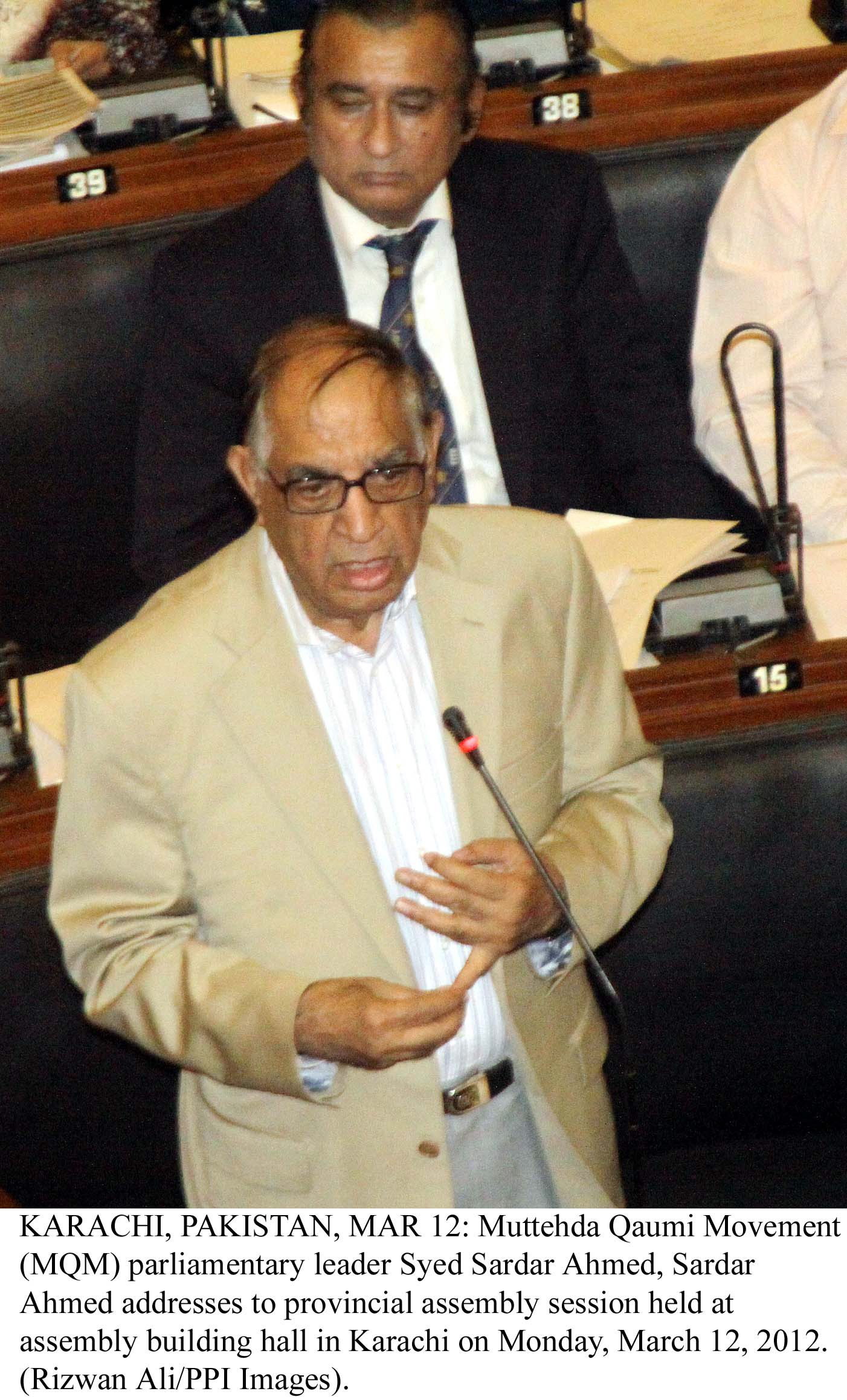 ---
KARACHI:



The Muttahida Qaumi Movement (MQM) has decided to oppose the local government system to be presented in the Sindh Assembly.




Talking to The Express Tribune, Syed Sardar Ahmed, parliamentary leader of the party said, "We will not accept any system except for the Sindh Peoples Local Government Law, which was passed by both the Pakistan Peoples Party and the MQM in 2012." The PPP government should make amendments to this system which, according to him, is the "ideal law". If it uses any other law as a basis to make amendments, the MQM will not accept, he said.

Ahmed denied the PPP-led government sent them any letter seeking their suggestions. "Not anyone from the PPP approached us for feedback but we have decided to oppose this law and protest against it in the Sindh Assembly." Other opposition parties - Pakistan Muslim League-Nawaz and Pakistan Muslim League-Functional - did receive their letters from the provincial government. PML-F's Imtiaz Shaikh was of the view that they would not give any suggestions until or unless the government forwarded them draft copy of the proposed law.

Irfanullah Marwat also said that they cannot give any input without looking at the government's proposed law. Meanwhile, PTI's Syed Hafeezuddin said that they wanted a uniform system that is acceptable to all stakeholders.

Published in The Express Tribune, August 13th, 2013.