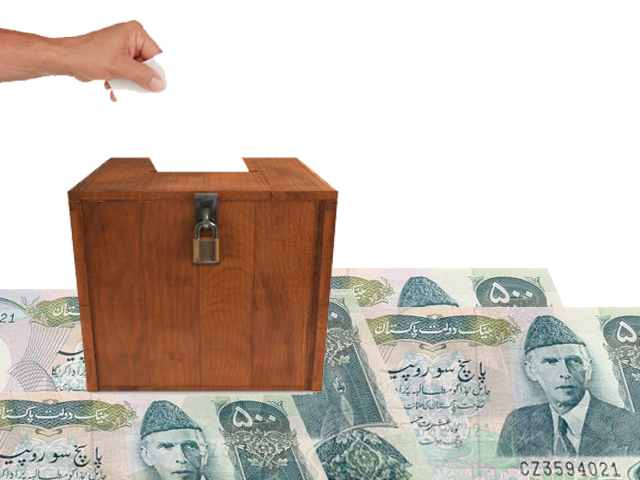 ---
LAHORE:



The government is using state machinery and resources to attempt to rig the upcoming by-elections, PTI Punjab President Ejaz Chaudhary has alleged.




Addressing a press conference here on Monday, Chaudhry said that the PTI would write to the Election Commission of Pakistan detailing the use of government resources and officials to get citizens to vote for the PML-N in the six National Assembly and 12 Punjab Assembly seats up for election. He said that this matched the pattern of alleged pre-poll rigging of the general elections on May 11.

Chaudhry said that police officials were harassing people to vote for the PML-N. "We have gathered complaints from all the constituencies," he added.




He said that town and tehsil municipal officers in the constituencies were involved in development work, issuing tenders for projects, which was against the code of conduct issued by the Election Commission. He said that the Water and Power Development Authority, a federal body, was installing new transformers and poles in some constituencies in order to improve electricity supply and gain support for the PML-N.

He said that corrupt officials were being transferred to these constituencies, even though the Election Commission had banned this. He alleged that false criminal cases were being registered against PTI office bearers at the government's instigation.

Chaudhry said provincial ministers with staff were using official vehicles to visit constituencies to address PML-N supporters, which was also against the code of conduct as government resources were being used on election campaigning.

He said a DIG whose brother was running for a seat in Lahore was using his men to harass voters. The Muzaffargarh DCO was also using the police to support the PML-N candidate's campaign for PP-254, he alleged.

The PTI Punjab president demanded that all presiding officers be instructed to provide election results on the designated printed form to the candidates' election agents. CCTV cameras should be installed at all polling stations and the media should be allowed free access. Pakistan Army personnel should be deployed inside and outside polling station to ensure free and fair elections, he said.

The PTI will organise mass protests if the rigging is not stopped, he added.

Published in The Express Tribune, August 13th, 2013.