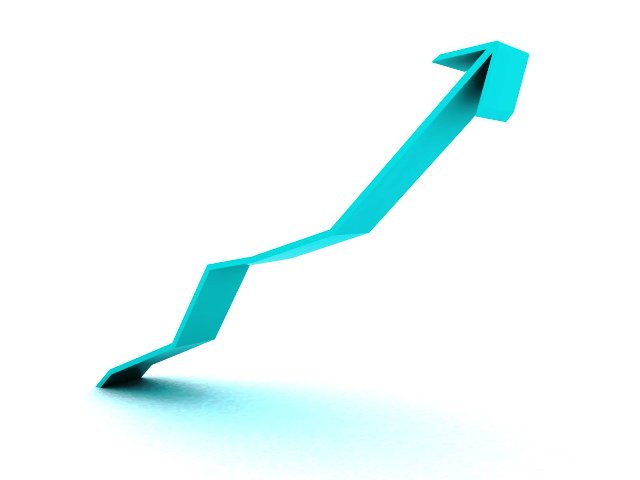 ---
KARACHI: Branchless banking has recorded double-digit growth in all areas – volume, value and number of accounts, according to State Bank of Pakistan's latest data covering the quarter ended March 2013.

Branchless banking managed Rs171 billion or $1.6 billion worth of transactions in the first quarter of 2013, a 13% increase from Rs151 billion the previous quarter.

The number of transactions increased by 16% to 41 million compared to 35 million in the preceding quarter, according to statistics compiled by the central bank.




Branchless banking accounts – mobile wallet (m-wallet) – increased by 14% to 2.4 million at the end of January-March quarter. However, the SBP said, this was a slower growth than the previous quarter when accounts grew by 20%.

Average size of transaction was Rs4,150 while average number of transactions per day increased to 457,000 from 392,433, up by 16%.

In the transactions performed by customers, over-the-counter (person-to-person) domestic fund transfers remained the dominant category with 59% share in value and 36% share in the number of transactions, averaging Rs4,111 per transfer.

By contrast, funds transferred from m-wallet accounts were only 2% in value and 1% in the number of transactions.




Bill payments and top-ups was the second largest category with 17% share in value and 48% share in the number of transactions. Cash deposits and withdrawal from m-wallet accounts collectively formed the third largest category with 14% share in value and 11% share in the number of transactions, according to the data.

Level 0 and level 3 accounts were the major contributors to the growth of branchless banking accounts in the quarter, increasing by 33% and 56% respectively.

Level 0 is a basic m-wallet account with low know-your-customer (KYC) requirements and low transaction limits while a level 3 account is specific for branchless banking agents, third-party service providers or businesses.

These growth trends, the SBP's report said, indicate that the players are focusing more on level 0 accounts. As a result, level 0 category has become the largest among other categories with 53% share in total accounts, followed by level 1 accounts with 43% share.

When it came to market share, the central bank observed an interesting trend in the first quarter of 2013. Easypaisa, which has a 50% market share in total branchless banking accounts, contributed only 22% of the active accounts.

Omni, on the other hand, contributed 75% of the active accounts, despite having 48% market share in total branchless banking accounts. Timepey and Mobicash had a combined share of 1% in branchless banking accounts and 3% in active accounts.

Data about agent network showed that Easypaisa had the largest network with 46% share in total number of agents followed by Mobicash with 28% share as of March 2013. Omni and Timepey had 17% and 9% share in the agents' network respectively.

The number of branchless banking agents, according to the data, grew significantly, recording an increase of 56% to reach 64,716 during the quarter.

The central bank's growth projection for the next quarter is fairly high because of new players that are expected to expand their agent network and the customer base, according to the report.

Published in The Express Tribune, August 13th, 2013.

Like Business on Facebook, follow @TribuneBiz on Twitter to stay informed and join in the conversation.