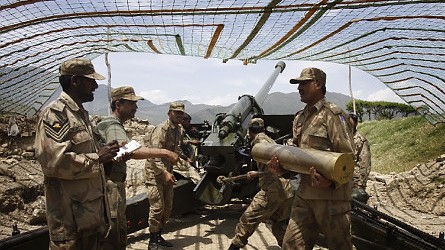 ---
PESHAWAR: Residents of Frontier Region (FRs) Peshawar are evacuating their homes as militant activities escalate in the area, which has become a battleground for security forces and anti-state elements for at least four years.

Skirmishes between forces and militants are routine; as are terrorist activities such as blowing up schools, health centres and attacking law enforcement agencies. Such conditions prompt locals to relocate, resulting in a large exodus this year.




Those who stayed back now fear a massive offensive by law enforcement agencies against militants. Many have started evacuating their houses to move to safer grounds, including the provincial capital, Pabbi in Nowshera and Karachi.

"We are ready, our luggage is packed. We will leave for Karachi since our family members who live abroad are hesitant to come to the village and will land in Karachi," said a local who requested anonymity, saying he has also been asked for 'protection money' by extortionists.

Extortion is another element filling residents with fear as non-payment often leads to grenade attacks on residences.

Those who fear another operation in the FR share rumours about a deadline issued by the security forces for an offensive to be launched this week. Based on this information, people want to migrate lest they are not able to travel during any such 'battle'.

Officials were not available for comment despite several attempts.

Previous operations

Restive conditions prevail in spite of two earlier operations aimed at restoring peace in the area.

Both operations took place in 2010 and were spearheaded by the late Frontier Constabulary Commandant Sifwat Ghayur.

Ghayur was targeted in a suicide attack in front of his office in Peshawar on August 5, 2010 after which more check posts were established and the number of security forces personnel including levies was increased.

In December last year, 23 levies men were kidnapped from FR Peshawar by the Taliban. Of these, 21 were executed. Many members of the paramilitary forces showed reluctance to continue with their jobs after the incident, adding to the sense of insecurity in the volatile region.

Published in The Express Tribune, August 13th, 2013.
COMMENTS
Comments are moderated and generally will be posted if they are on-topic and not abusive.
For more information, please see our Comments FAQ