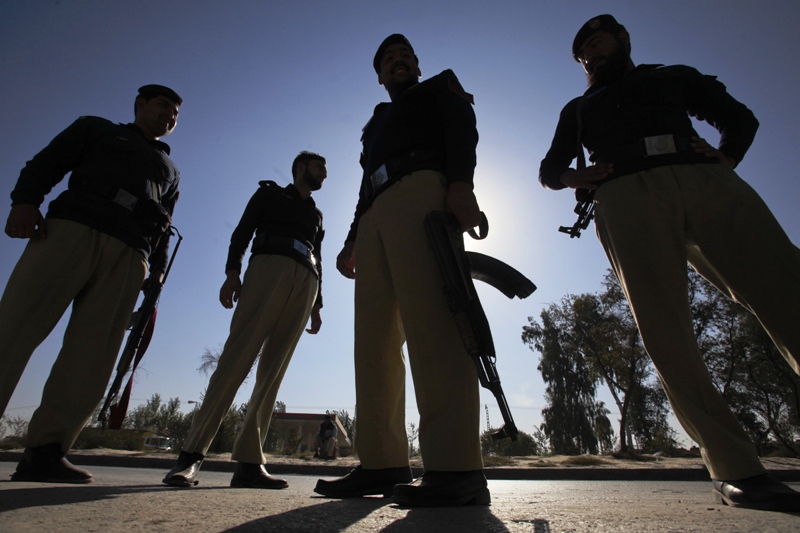 ---
RAWALPINDI: The Rawalpindi Police have arrested as many as 16 people for alleged crimes and seized a total of 1600 grams of narcotics, 29 bottles of liquor, two pistols, a carbine and a stolen motorcycle.

According to a police spokesperson, the Ganjmandi police arrested two people, Qasim and Yaseen, for alleged narcotics possession. Police claimed that they recovered 550 grammes of narcotics and 1050 grammes from them respectively.

The police also arrested Saqib Nazir with 10 bottles of liquor. Another suspect, Khurram, was detained for possessing 16 bottles of liquor.

Meanwhile, RA Bazaar police arrested Rizwan and recovered a liquor bottle. Morgah police seized two bottles of liquor from Suleman Majeed. Sadiqabad police arrested Khalid Shahbaz, who was carrying a 30-bore pistol and six rounds of ammunition.

Airport police recovered a 30-bore pistol and three rounds from Farhatul Islam.

The Saddar Beroni police arrested Tasadaq and Munir for having an illegal carbine. Naseerabad police arrested Sajid and Adeeb for possessing a stolen Honda CG-125 motorcycle (Number SDO-4743) from them.
COMMENTS
Comments are moderated and generally will be posted if they are on-topic and not abusive.
For more information, please see our Comments FAQ