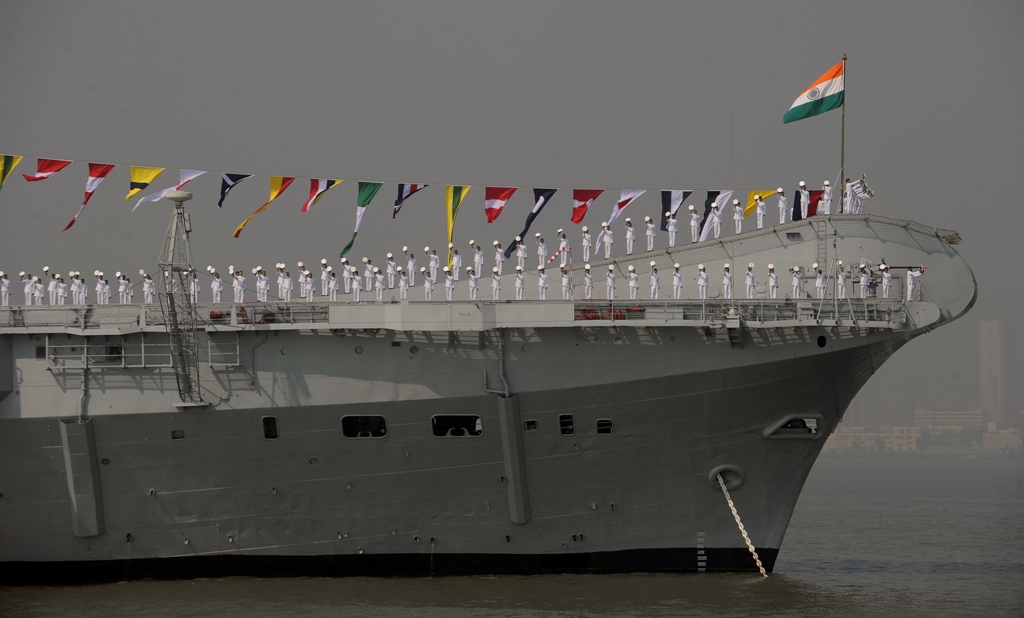 ---
NEW DELHI: India will launch its first indigenously built aircraft carrier on Monday, two years behind schedule and at an estimated cost of up to $5 billion.

The event to be attended by senior defence officials and diplomats will mark India's entry into an elite club of nations including Britain, France, Russia and the United States that design and build their own aircraft carriers.

"It took us seven to eight years to design it," the navy's chief designer A.K. Saxena said, referring to the project launched in 2009 as "complex and challenging".

The launch is due to take place just days after India announced Saturday its first indigenously-built nuclear submarine was ready for sea trials -- a step before it becomes fully operational -- and called it a "giant stride" for the nation.

India's government is spending tens of billions of dollars upgrading its mainly Soviet-era military hardware as it bolsters its defences in a hostile neighbourhood.

India unveiled the 6,000-tonne INS Arihant -- Destroyer of Enemies -- in 2009 as part of a project to built five such vessels which would be armed with nuclear-tipped missiles and torpedoes.

Prime Minister Manmohan Singh said Saturday he was "delighted to learn that the nuclear propulsion reactor on board INS Arihant, India's first indigenous nuclear powered submarine, has now achieved criticality".

Criticality refers to the point at which a nuclear reaction is self-sustaining.

The new 40,000-tonne aircraft carrier to be launched in the southern port city of Cochin Monday sets a new global standard in terms of size and complexity, the defence ministry says.

After final fitting of equipment and extensive trials, the carrier is due to join the navy by 2018.

It will ply the seas alongside the former Russian carrier Admiral Gorshkov, now the INS Vikramaditya, due to be delivered by year-end after a delay of more than four years.

Russia in 2011 handed over the 8,140-tonne nuclear-powered attack submarine Nerpa to India following more than two years of delays.

India currently has one aircraft carrier -- a 60-year-old British vessel acquired by India in 1987 and renamed INS Viraat.

According to KPMG consultancy, India will spend $112 billion on capital defence acquisitions between 2010 and 2016.
COMMENTS (35)
Comments are moderated and generally will be posted if they are on-topic and not abusive.
For more information, please see our Comments FAQ