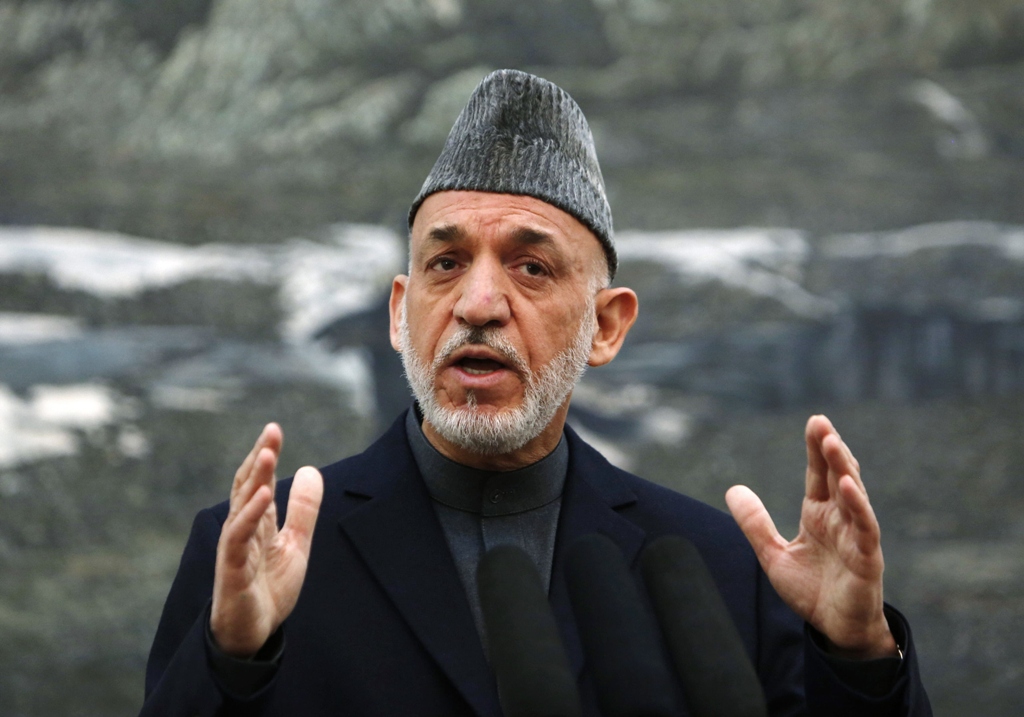 ---
ISLAMABAD: The Afghan government on Sunday proposed the opening of the Taliban offices in Saudi Arabia and Turkey following closure of the militia's offices in Qatar, foreign ministry spokesman Janan Musazai said.

As key Muslim countries, Turkey and Saudi Arabia can take important steps as they are also on friendly relations with Afghanistan. "They can play a considerable role in the area of the peace process in Afghanistan," the spokesman said.

Musazai neither denied nor confirmed reports of Taliban talks with members of the Afghan peace council in Dubai and said Afghan government wants direct talks with the Taliban.

Eid greetings

Afghan President Hamid Karzai telephoned President Asif Ali Zardari to wish him Eid. Spokesperson to the President, senator Farhatullah Babar said that President Zardari thanked his Afghan counterpart for the call and conveyed Eid greetings to him and to the people of Afghanistan.

President Zardari reassured President Karzai about Pakistan's commitment to peace in Afghanistan.

The president said that he was looking forward to the visit of his Afghan counterpart to Pakistan.

President Karzai also telephoned Prime Minister Nawaz Sharif and told him that the people of Afghanistan and Pakistan face a common enemy and are burning in the flames of terrorism.

"Terrorists and the enemies of Pakistan and Afghanistan did not show respect to the Muslim festival of Eidul Fitr," Karzai said, referring to the attacks in Quetta and the Afghan city Jalalabad while talking to the PM on the telephone, the Afghan presidential palace said.

Published in The Express Tribune, August 12th, 2013.
COMMENTS
Comments are moderated and generally will be posted if they are on-topic and not abusive.
For more information, please see our Comments FAQ