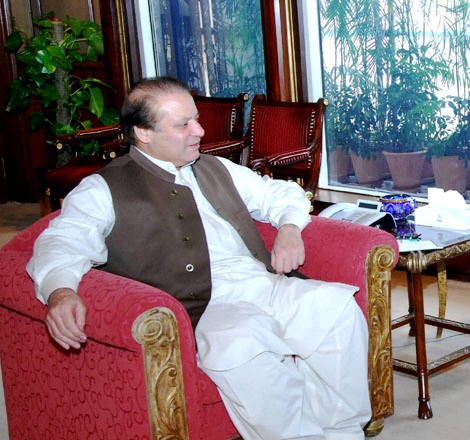 ---
ISLAMABAD:



President Asif Ali Zardari and Prime Minister Nawaz Sharif on Sunday sent out their separate messages on the occasion of "Minorities Day".




President Zardari stressed that this day serves as a reminder to all for the need to fulfil promises to the minorities made by the founder of our Nation, Quaid-e-Azam Mohammed Ali Jinnah.




The President highlighted and appreciated the important role played by the minorities during the nation building process and stressed on the need to focus on issues faced by these minorities every day.

"We are living in times of great intolerance. The intolerance towards non-Muslims has spread to sectarianism. On this occasion I urge the religious leaders and indeed everyone to imbibe the value of tolerance towards people of different faiths (...)," the statement said.

He also paid tribute to the individuals who have struggled to promote interfaith harmony and to provide the minorities with rights to freely profess and practise their religions. Calling them "heroes" and "heroines" he said that their struggles are indicative of the "progressive, tolerant and humane ethos of our people."




While highlighting the important role of democracies in protecting rights of the minorities, he mentioned that a dictatorial intervention into the Constitution limited the minorities' rights to profess and practise religion and that it provided him with great satisfaction that the 18th amendment reverted that change.

"On this day let us rededicate ourselves to the ideal of a modern, progressive and tolerant Pakistan that was enunciated by the Quaid-e-Azam in his historic speech today," the statement read.

He felicitated all minorities and reiterated the government's commitment towards a more tolerant and progressive society.

Prime Minister Nawaz Sharif called August 11 a special day while stressing the need for the nation as a whole to conform to Quaid-e-Azam's ideals, to continue in deliberate efforts for protection of people belonging to all faiths.

He reaffirmed the commitments made by previous leaders of establishing equal treatment for all "irrespective of their religion, caste and creed."

He highlighted the day as an opportunity of reassurance that despite divergent beliefs the country stands as a single nation working towards unity and prosperity. "Celebration of this day entails that Pakistan gives out a global message of having a society based on interfaith harmony, justice and equality," he said

He also expressed confidence in the nation's ability to make Pakistan a country where minorities have equal rights.

Published in The Express Tribune, August 12th, 2013.
COMMENTS
Comments are moderated and generally will be posted if they are on-topic and not abusive.
For more information, please see our Comments FAQ