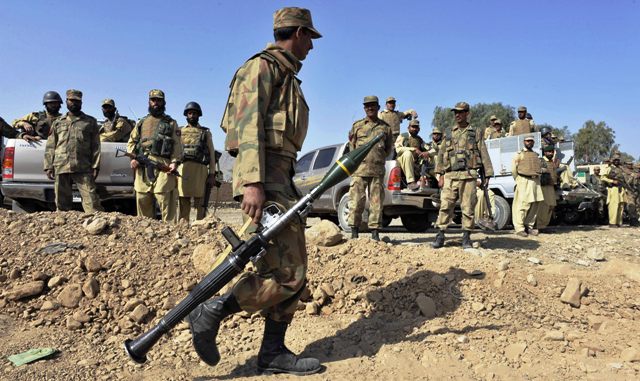 ---
GILGIT: Soldiers moved into yet another village of Diamer Valley on Sunday as they expanded their search for militants.

Two days earlier, security forces had launched a massive search operation against militants in the three villages of the remote Chilas town.

The operation came days after militants killed three senior security officials including an army colonel, a captain and a superintendent of police (SP), who were investigating the killing of 10 foreign tourists at the foot of the Nanga Parbat in June.

"The troops have moved into Hudur village this morning after conducting an extensive operation in Chilas," said Mohammad Qasim, a resident of Chilas.

An unannounced curfew was clamped down on the three villages - Shaheen Koat, Jalil Koat and Takkia area – restricting the movement of locals.

"What we have known so far is that some 30 suspects have been picked up from the three villages during the search," said Shahab, a local journalist.

While the army led the operation, Gilgit-Baltistan's (G-B) civil administration avoided talking to media, leaving journalists groping in the dark.

"We don't know what's going on. You better talk to concerned officials," said a police official in Chilas control room.

In charge investigations, Deputy Inspector General (DIG) police Ali Sher and Home Secretary Ataur Rahman didn't respond to repeated phone calls unlike their routine.

Published in The Express Tribune, August 12th, 2013.