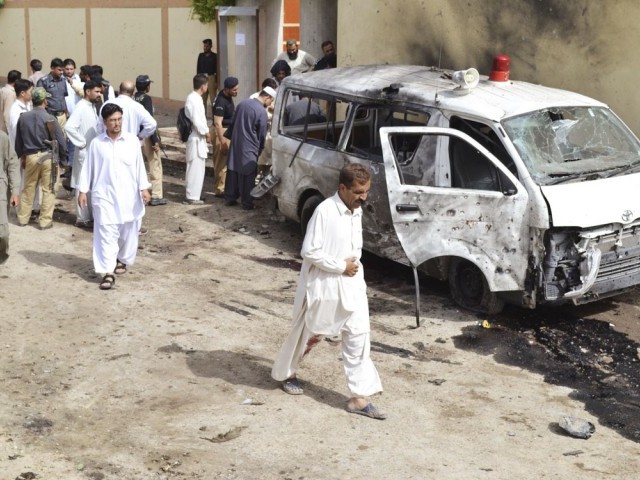 ---
We have marked Eid in the usual way. But for some in the country there was no celebration, no laughter — only the dark shadow of death and the grim rites of funerals. These included the families of the 30 killed in Quetta the day before Eid, as a suicide bomber struck at the funeral of a policeman shot dead the same day. This pattern is not an unfamiliar one.

The DIG Operations for the city and other senior policemen were among those killed, their bodies taken to households plunged into grief even as the rest of the country prepared to indulge in the colourful exuberance of Eid. Traffic jammed roads in Karachi, Lahore, Rawalpindi and other cities.

The Quetta victims were quickly forgotten — as most of us and the electronic media, too, swung merrily into Eid mode, even as bodies were being wrapped in shrouds. Quetta's pain did not end there. On Eid day itself, nine worshippers were killed and 10 others injured as unknown gunmen opened fire on those leaving a mosque after prayers. The impact on families, who have lost loved ones forever, can be imagined by all of us.

The question that crops up is if these families should have been left to mourn alone. The killings affect us all; they drain away more life, more humanity from our nation and as such leave us all weaker. The killings that have already led to too much blood being spilt need to be stopped, one way or the other. This simply cannot be allowed to go on.

And we, as people, need to make our outrage known over acts such as these. We must remember that within any nation, lives are inter-connected — not lived in separate boxes. We must find the connections, remember that the violence hurts each of us each time a suicide bomber strikes or men with guns press down on triggers and find a way to forge a joint front against it.

Only then can we ensure Eid, and other occasions like it, do not become a time of so much pain for so many.

Published in The Express Tribune, August 12th, 2013.

Like Opinion & Editorial on Facebook, follow @ETOpEd on Twitter to receive all updates on all our daily pieces.