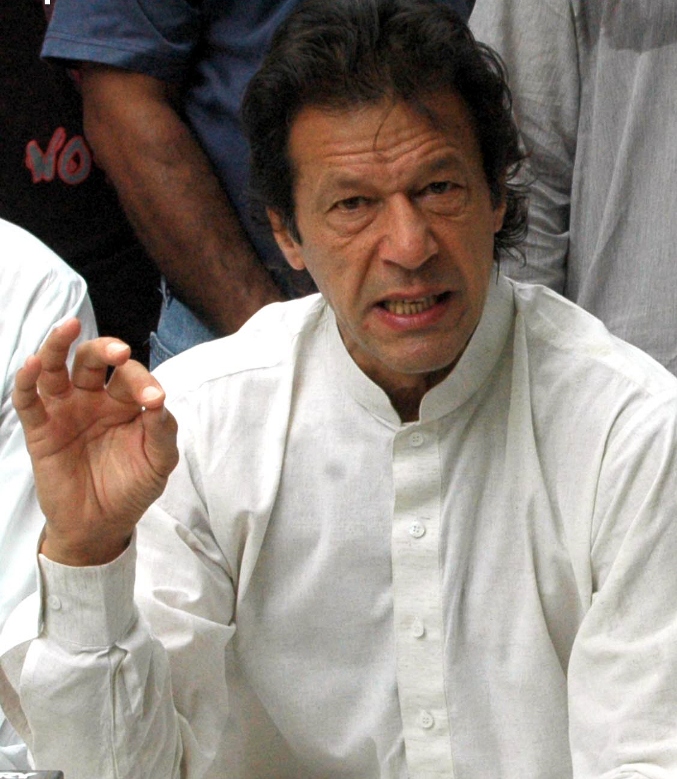 ---
Pakistan Tehreek-e-Insaf (PTI) Chairman Imran Khan said on Sunday that the government seems unable to formulate a viable and holistic counter-terrorism policy.

He said that talks about the All Parties' Conference are meaningless until the government has a counter-terrorism policy to present.

He said that a comprehensive policy was needed that could identify the different types of terrorism impacting Pakistan and the measures needed to counter it, aside from security.

The PTI Chairman said that the ill-trained and ill-equipped police forces were suffering the most in the absence of a holistic policy towards terrorism.

Offering suggestions of his own, Imran said that Pakistan needed to separate itself from the US War on Terror, as it allowed the militants to misuse the narrative of Jihad against Pakistani security forces.

He also said that since the illegality and negative impact of drone attacks has been established, such attacks needed to be brought to an end.

Imran said that Khyber-Pakhtunkhwa could not bear the cost of having no counter-terrorism policy any longer.

PTI is formulating a strategy to protest the continued participation of Pakistan in the War on Terror, he said.

"We will announce our line of action as soon as the by-elections end," said the PTI Chairman.
COMMENTS (60)
Comments are moderated and generally will be posted if they are on-topic and not abusive.
For more information, please see our Comments FAQ