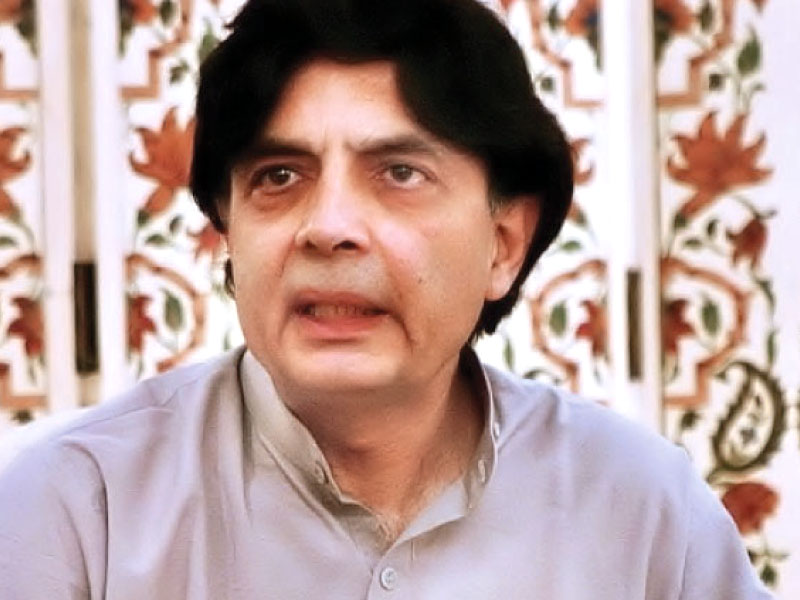 ---
QUETTA: Interior minister Chaudhry Nisar Ali Khan said on Sunday that developing a national security policy will take some time.

Addressing a press conference in Quetta alongside Chief Minister Balochistan Abdul Malik Baloch, he said, "13 years of mistakes can't be rectified in one day."

Nisar said if building such a policy was a simple matter, he would have announced it in a day.

"Even America took a year coming up with their security policy after the events of 9/11... let us do our homework first," he said, claiming that merely developing a policy would not curb terrorism.

"Implementation is difficult as there is no coordination between various law enforcing agencies," he said.

"For Balochistan, we will bring a new security policy," Nisar said, adding that the Chief of Army Staff, General Ashfaq Kiyani had agreed to train police officials on an urgent basis.

Asserting that the ongoing "war" was Balochistan and Pakistan's combined, Nisar said that 15,000 security personnel will be provided to the province.

Bringing the address to a close, he said "I pay tribute to the martyrs and the deceased who have lost their lives in the recent attacks and we want to assure everyone that an investigation is underway."

Most recent attacks in Quetta, the capital of oil- and gas-rich Balochistan province bordering Afghanistan and Iran, have been linked to a Baloch separatist insurgency or sectarian violence.