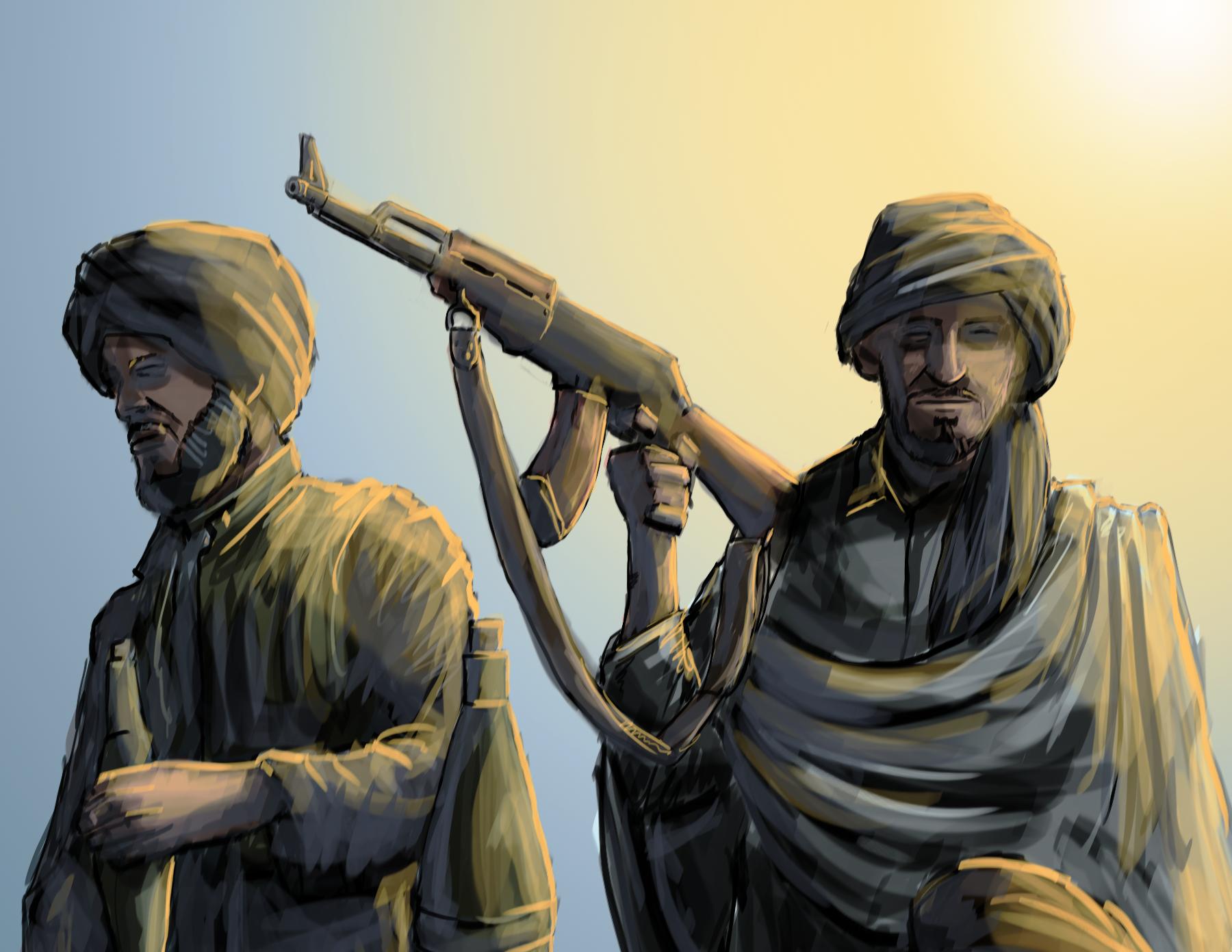 ---
ISLAMABAD: The Afghan Taliban dismissed claims by Indian security officials that the Afghan fighters were involved in the recent killing of five Indian soldiers along the Line of Control in the disputed Kashmir region as "illogical and baseless" on Saturday.

This is the second time Taliban has denied its involvement in the LoC clash that has heightened tensions between Pakistan and India.

"The Islamic Emirate categorically rejects the allegations of its involvement in the killing of Indian soldiers. The Islamic Emirate has repeatedly told the world community that it will neither harm anyone outside Afghanistan nor will tolerate others to harm us," the Taliban spokesperson, Zabihullah Mujahid said.

"The international community is aware that Afghanistan has been invaded by foreign invaders and we have been engaged in jihad against them for 12 years," he said in a statement.

The spokesperson said in a statement there is no logic in the notion to say that the Taliban will be sending their fighters to Kashmir.

"The Islamic Emirate wants to assure the international community once again that we have no intentions to fight outside the borders of Afghanistan," the Taliban spokesperson said in a Pashto-language statement.

He said that the Indian officials had earlier blamed the LoC attack on its neighbouring country but later "repeatedly said that the Islamic Emirate's Mujahideen had been involved in the attack."

A section of the Indian media had earlier quoted unnamed security officials claiming that Pakistan's ISI may now try to increasingly push the battle-hardened Afghan Taliban into its part of Kashmir.

"The trend is expected to grow further as the 2014 deadline for Nato-led forces' withdrawal from Afghanistan draws near," The Times of India quoted officials as saying.

The Afghan Taliban dismissed the Indian claims and said that it was not Taliban policy to send its fighters out of Afghanistan.

The Indian officials were quoted as saying that the Taliban militants were deployed in its controlled Kashmir to launch attacks on Indian forces.
COMMENTS (15)
Comments are moderated and generally will be posted if they are on-topic and not abusive.
For more information, please see our Comments FAQ