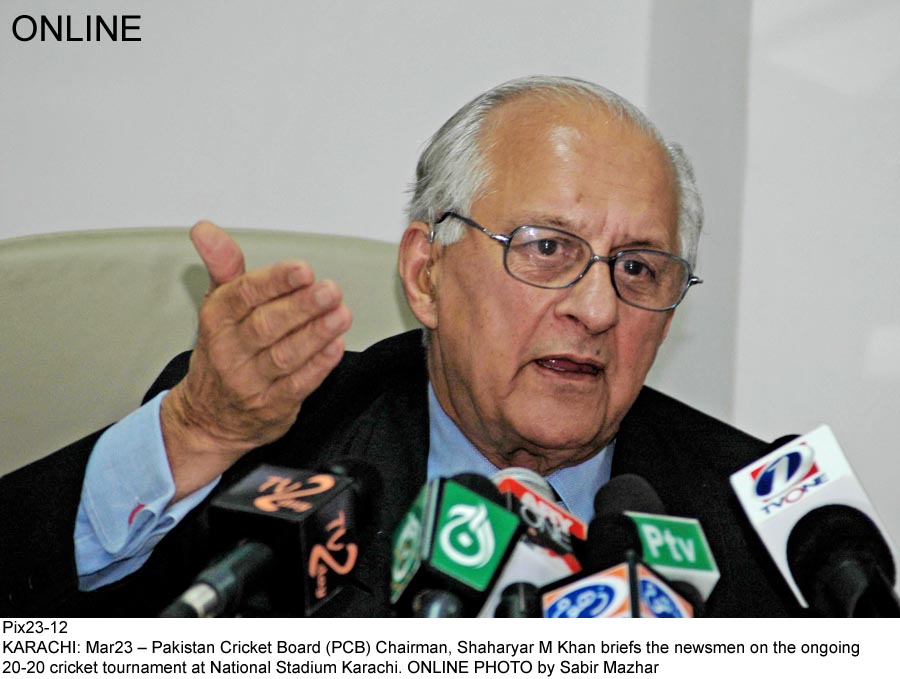 ---
LONDON: Prime Minister Nawaz Sharif's special envoy Shahryar Khan said on Friday that notorious underworld crime lord Dawood Ibrahim had been chased out of Pakistan, Press Trust of India reported.

Speaking to reporters at a pre-launch event for his book "Cricket Cauldron: The Turbulent Politics of Sport in Pakistan" in London, Khan said that if the underworld baron was still in Pakistan, he should be hounded.

"Dawood (Ibrahim) was in Pakistan but I believe he was chased out of Pakistan. If he is in Pakistan, he should be hounded and arrested. We cannot allow such gangsters to operate from the country."

Khan added that the incumbent government was interested in taking action against criminals affecting not only Pakistan, but other countries too.

"I think he is in the UAE. The Nawaz Sharif government is very much in favour of taking action against criminals who not only affect Pakistan but also any other countries, whether it is India or Afghanistan or wherever. We cannot allow criminals to flourish in the country. If they come to us, we will take action. That is why I think he (Dawood) has left Pakistan."

Reviving cricket ties important for peace process

Khan, a veteran diplomat and a former chairman of the Pakistan Cricket Board, noted that resumption of cricketing ties between the two neighbouring countries was an important part of the peace process, Press Trust of India reported.

"A series between the two countries has tremendous importance as cricket is such an obsession in both countries."

Khan pointed out that the resumption of Pakistan-India bilateral series had been highly ranked by the International Cricket Council  (ICC).

"The ICC Task Force report (prepared by English Cricket Board chief Giles Clarke) states clearly that the India-Pakistan series needs to be revived because it is even more important than the Ashes. Somehow if it were to happen, I think it would be a very major factor in the peace process."

The veteran diplomat had been appointed by Prime Minister Nawaz Sharif for furthering Track II diplomacy between Pakistan and India as part of his new foreign policy orientation.

"We need to focus on relations in terms of the low-lying fruit that is ready to be plucked to get things on track. These would include revival of trade ties and resolution of the Sir Creek issue. In the medium term,the Siachen dispute and a better visa regime will go a long way in confidence building. There is an urgent need for an Indian consulate in Karachi."

Khan said that this sort of diplomacy was important in building towards the longer term bilateral goals of the two countries which include the long standing dispute over Kashmir. Hence, he said that the recent incidents along the Line of Control should not allow the peace process to be derailed.

"These attacks must be looked at in the proper perspective. No government or Army can be behind such attacks. Therefore, mature governance is needed on both sides to ensure extremists are not allowed to sabotage and derail the peace process."