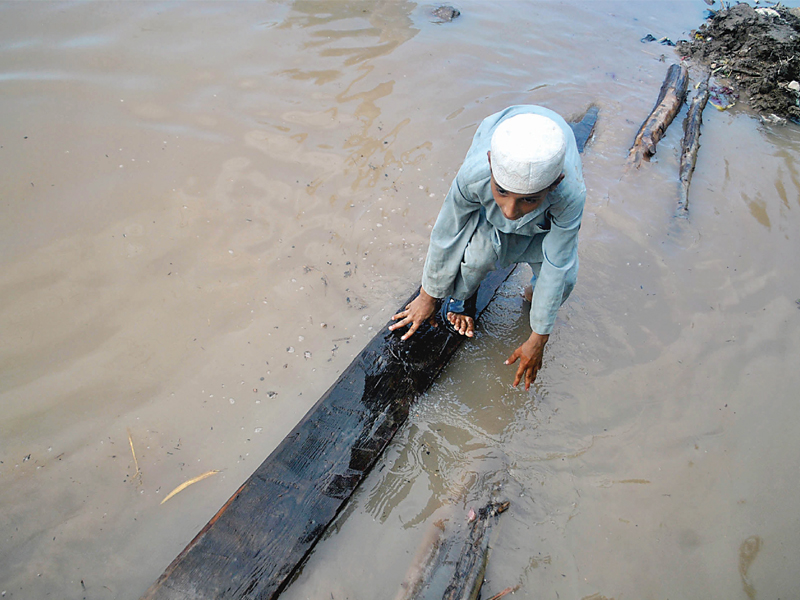 ---
ISLAMABAD:



For thousands of Pakistanis affected by the recent deadly spell of monsoon rains, the Eid holidays will not be an occasion to celebrate with their families and friends.




Heavy rains and floods from north to south have razed homes and forced thousands to take refuge in temporary shelter homes, with the most telling destruction caused in Sindh and Khyber-Pakhtunkhwa.

In the absence of a meaningful disaster management system, Pakistan's average annual losses by natural disasters are around $800 million. Since independence, Pakistan has suffered 20 major floods and an area of 600,000 square kilometres has been affected. During the last three years, 12,000 people have perished due to natural disasters and the country has spent $16 billion for rehabilitation.

The National Disaster Management Authority's assessment shows that the impact of disasters over the last five years on the economy and society has been greater than preceding years combined.




At least 84 people were killed, 44 were wounded and 81,341 were affected by the recent rain and flooding, NDMA's figures show.

It added that 2,533 houses were completely destroyed and 1,782 houses were partially damaged. NDMA said 333 villages were affected where the authority has established 15 relief camps manned by 2,607 people.

The agriculture sector – the backbone of the economy and the livelihood of millions – has been the worst affected followed by the housing and education sectors.

Idrees Mehsud, member of the Disaster Risk Reduction at NDMA, said that there was a dire need to invest on a disaster management system to reduce the impact in future. He said that as per the National Disaster Management Act, a catastrophe or calamity in an affected area, arising from natural or man-made causes or by accident, is one which results in a substantial loss of life or human suffering or damage to property.

Mehsud said the latest floods also need the international community's urgent attention as per the United Nations Office for Disaster Risk Reduction mandate, which says international help is required when a serious disruption of the functioning of a community or a society involving widespread human, material, economic or environmental losses and impacts exceeds the ability of the affected community or society to cope using its own resources.

Contingency plans remain in place as heavier rains are expected further.

Pakistan has suffered immeasurably from monsoon floods and has been criticised for not doing more to act against the dangers posed by seasonal rains washing away homes and farmlands.

The 2010 floods, the country's worst in history, killed almost 1,800 people and affected 21 million.

Published in The Express Tribune, August 9th, 2013.