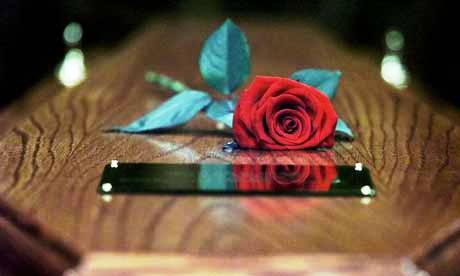 ---
SWAT: SSP Diamer Muhammad Hilal Khan was working on one of the most important assignments of his career when his life was cut short.

Hilal was investigating the murders at the Nanga Parbat base camp in June, which killed 10 foreign tourists and their Pakistani guide. But less than two months later, on Monday, the SSP himself lost his life when unidentified men fired at his vehicle. He was 37. An army colonel and captain also died in the attack.

Advocate Arif, Hilal's brother, said he was the most talented in the family and sacrificed his life to save other people. "I have not only lost my brother, but a best friend. No one can replace him," Arif added.




Hilal's father Muhammad Zahid is also a veteran of the Pakistan Army and retired as a subaidar.

"I will never forget my son's death. The only thing keeping me going is that he died in the service of his country. I am proud of Hilal."

The deceased SSP had initially joined the Pakistan Navy in 1998 as a commissioned officer and climbed its ranks. He left the navy after becoming a lieutenant commander and joined the civil service in 2005.

Born in the Aboha area of Swat in 1976, Hilal completed his primary education and later his SSC from Risalpur, Nowshera. He pursued his Higher Secondary School Certificate in science from Jehanzeb College, Swat but changed career tracks to become a teacher.

However, his heart remained unsettled, following which he decided to join the country's law enforcement services.




Following his retirement from the Navy and induction in the civil service, Hilal was appointed as the Assistant Superintendent of Police in Muzaffargarh. He was later posted to other districts in Punjab from 2006-08. In 2009, he was transferred to Rawalpindi and promoted to superintendent of police. He also worked as the security in-charge for VIPs.

In 2010, Hilal was transferred to Attock and became the youngest district police officer to serve the district. He remained DPO till December last year, following which he was transferred to Diamer and served there until his death.

He is survived by three sons; six-year-old Abdul Kabir, four-year-old Saghir Khan, and two-year-old Salar Khan. Hilal also leaves behind four brothers, parents and a widow.

His parents may never recover from the loss. "My heart is torn apart. My son left me all alone," Zahid said.

Published in The Express Tribune, August 9th, 2013.