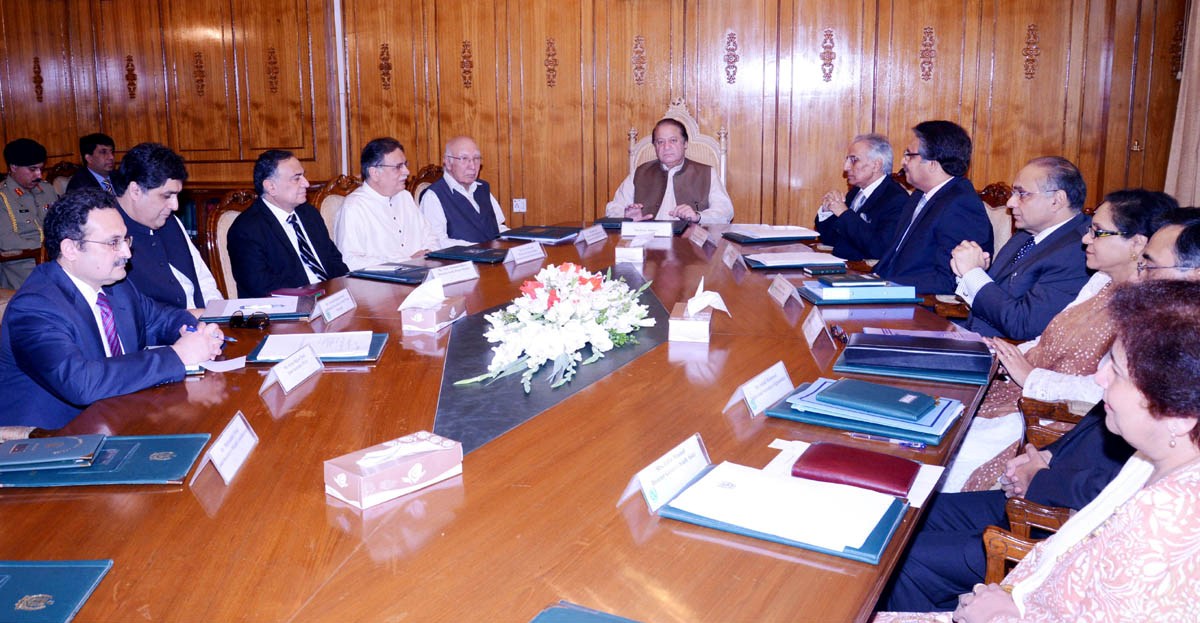 ---
ISLAMABAD: Prime Minister Nawaz Sharif tried Thursday to ease mounting tensions with India over incidents along the Line of Control by urging both sides to work swiftly to shore up a 10-year ceasefire threatened by the recent incidents, and reiterated Pakistan's desire to persist in its efforts to improve relations with India through a constructive dialogue on all issues.

According to a release from the Ministry of Foreign Affairs, he made the remarks while visiting the Foreign Office on Thursday, shortly after the Indian government for the first time directly accused Pakistan's army of involvement in an ambush that killed five Indian soldiers on Monday in Kashmir.

Nawaz, during the briefing, emphasised that the existing military-to-military channels could be more optimally utilised to prevent misunderstanding and not allowing situation to escalate.

Despite the comments from the Indian side in the wake of an incident on the LoC which saw five Indian soldiers being killed, the prime minister said Pakistan is prepared to discuss steps with India for further strengthening of existing mechanisms, both, at the political and military levels.

Nawaz said that it was imperative for both India and Pakistan to take effective steps to ensure and restore ceasefire on the LoC.

India's Defence Minister AK Antony said specialist Pakistani troops had been involved in the attack and hinted at stronger military action. The Pakistani high commission in New Delhi was nearly stormed on Wednesday after protesters became violent.

But Pakistan has largely desisted from participating in a tit-for-tat media campaign.

Instead, Nawaz said that it was incumbent upon the leadership of both sides not to allow the situation to drift and to take steps to improve the atmosphere by engaging "constructively with a view to building trust and confidence."

And despite the accusations, the premier said that he was looking forward to his meeting with Prime Minister Manmohan Singh on the sidelines of the United Nations General Assembly in New York where he hoped to discuss steps to further "build trust and consolidate this relationship."

The picturesque Himalayan territory is divided between India and Pakistan by the UN-monitored Line of Control, but is claimed in full by both countries.

Pakistani military officials earlier Thursday accused Indian troops of opening fire and seriously wounding a male civilian along the heavily militarised Line of Control.

They said Indian troops opened fire at around 8:30 am (0330 GMT) in the Tatta Pani sector, seriously wounding one civilian who was evacuated to a military hospital.

Pakistan denied any part in Monday's incident. But India has lodged an official protest with Islamabad over what is one of the worst losses of life for Indian troops since the 2003 truce.
COMMENTS (11)
Comments are moderated and generally will be posted if they are on-topic and not abusive.
For more information, please see our Comments FAQ