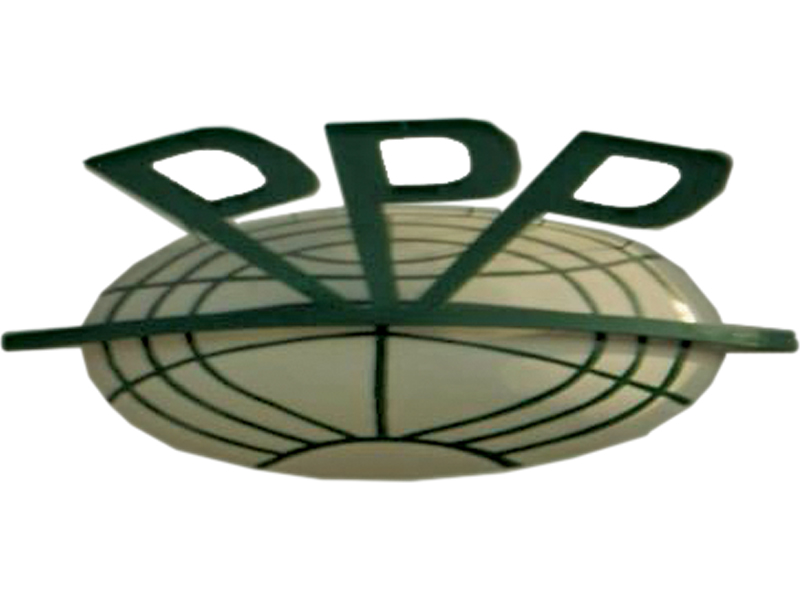 ---
KARACHI: Hashim B Sayeed, who established one of the first factories in Karachi after partition and immortalised the brand of Pakistan Paper Products in minds of three generations of students with the symbolic three Ps, passed away on Wednesday morning. He was 85.

The founder of Pakistan Paper Products (PPP), Sayeed passed away peacefully in his sleep at his home. He had been unwell for one and a half year but was actively engaged with company affairs until then.

He leaves behind three sons including Asad Sayeed, Pakistan's frontline economist.

At the age of just 21 and with a few thousand rupees in hand, Sayeed migrated to Pakistan in 1948, leaving behind his family in Hyderabad Deccan. "I got very emotional with the riots at the time of partition and decided to move here," he told the scribe in a 2010 interview.

The story of how he established PPP reflects the unfaltering commitment of entrepreneurs of that time. After moving in with a Christian family in Saddar as a paying guest, he set out to start the business.

In few months, he came across Abbas Khalili, the then secretary of industries, who was always available to enterprising people. Khalili impressed Sayeed with how Muhammad Ali Jinnah yearned to see an exercise book factory in the early days of Pakistan because of his strong emphasis on education.

"There was no stationery available at that time. Even government departments were short of paper. There was no paper mill in the country," he said in the interview.

Sayeed's father was a director at Sirpur Paper Mills in India, who recommended Khursheed Ali, a paper technologist in Sirpur, as someone who could help Sayeed in starting the business.

The high-profile industries secretary was available to potential entrepreneurs even at home. "Khalili gave Ali a red carpet reception. He was given accommodation, transport and everything by the government," he said.

Ali was assigned the task of setting up country's first paper mill. After a survey, Chittagong was selected as the best location for the project due to availability of wood – the basic raw material for paper.

That endeavour resulted in the beginning of construction work in 1951 on Karnaphuli Paper Mills, which was Asia's largest paper mill at that time. But when Ali went to Germany to buy machinery he also booked an exercise book making machine for Sayeed.

Sayeed bought one acre of land at SITE where in the 1950s only a handful of factories including Coca Cola and Pakistan Tobacco Company existed, aside from Valika Textile Mills, which was inaugurated by Quaid-e-Azam in 1948.

Sayeed remained Chairman of the Site Association of Industry (SAI) in 1969-70. A modest, upright and down to earth man, he never hesitated in standing for what he thought was right.

Nazim Haji, a businessman, remembers Sayeed as a brave man. "He was a mentor for me and a lot of other people. Such men of values are no more."

His son Asad Sayeed recalled how his father vowed to pay back the entire bank loans despite losing the paper plant in Chittagong in 1971 war. "The factory in East Pakistan was seized but all the loans were registered with the head office in Karachi. Instead of using influence to get the loans waived, my father kept on repaying those loans."

Sayeed was particularly critical of nationalisation of industries in the 1970s and suffered personally on account of his stance. For some time, he moved abroad where he continued to deal in waste paper.

His youngest son Abid Sayeed, who is CEO of PPP, says over the years the company has adopted a conservative outlook on the exercise book market. "We didn't suffer due to imports as much as we have been hit by the cottage industry."

Sayeed's soyem will be held in Hilal Park, DHA, on Thursday between 4:30 and 5:30 pm.

Published in The Express Tribune, August 8th, 2013.

Like Business on Facebook, follow @TribuneBiz on Twitter to stay informed and join in the conversation.