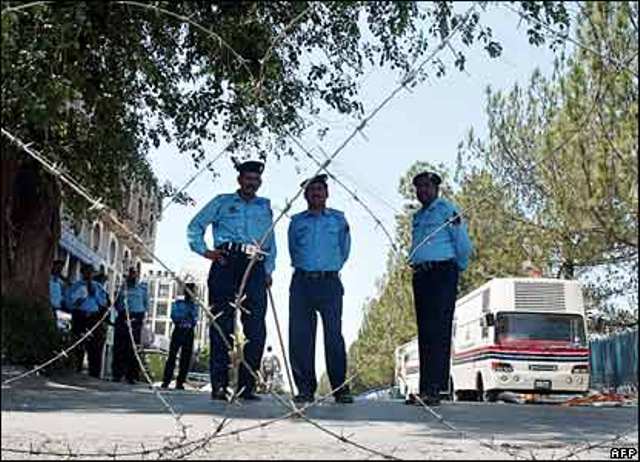 ---
BAHAWALPUR: "Strict action will be taken against those creating a law and order situation in the city...they will be dealt with in accordance with the law," District Police Officer Sohail Zafar said on Tuesday.

He said this at a meeting here to end the escalating violence in the city.

On Monday evening, more than half a dozen men had entered the New Sadiq Bazaar fired shots in the air and forced the shops to shutdown. Traders from Shahi Road and Jamia Qadria Road had organised a group that chased the armed men who, they said, headed towards the Langar Hussaini Imambargah. The group broke the imambargah's main gate and threw stones at policemen on security duty.

A policeman who was injured in the incident was taken to Shaikh Zayed Medical College Hospital. His condition was later reported to be out of danger.

In Monday's meeting, Rana Muhammad Hussain and Babar Zaman, said rumour had it that the market was shutdown because of a Shia procession. This, they said was not true. The DPO said the killers of the Shia Council's Divisional President Sheikh Manzoor Hussain and his son would be arrested soon.

MNA Mian Imtiaz Ahmad said the killings were apparently part of a conspiracy to spread sectarian violence. "We will work together and not let the conspirators succeed," he said.

The participants offered Fateha prayers for the deceased.

Published in The Express Tribune, August 8th, 2013.