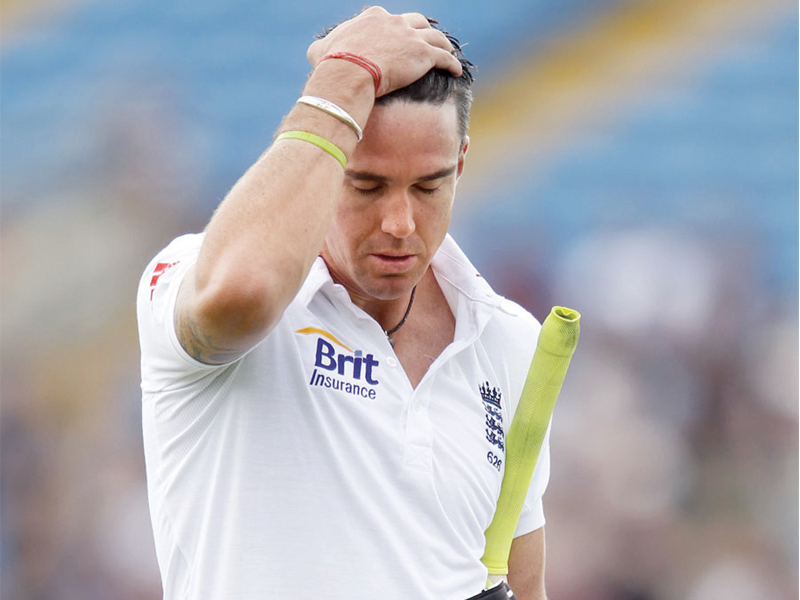 ---
SYDNEY: The International Cricket Council (ICC) dismissed reports linking it to any investigation into alleged attempts by any player to use silicone tape to confuse Hot Spot technology during the current Ashes series between England and Australia.

Australian television station alleged that ICC General Manager Cricket, Geoff Allardice was flying to Durham, the venue of the fourth Ashes Test, to investigate the matter.

However, ICC Chief Executive David Richardson said: "These media reports are totally incorrect. Geoff Allardice is meeting with both teams and umpires to see how we can best use the DRS and the available technology going forward in the next two Test matches. It has nothing to do with any players."

Cricket Australia last week requested an explanation from the ICC over the dismissal of Usman Khawaja during the third Test at Old Trafford.

The batsman was given out caught despite a review of the television pictures and Hotspot which showed no convincing evidence of a nick off the bat.

Later in the same match, England batsman Kevin Pietersen was also given out, caught behind, but again the Hotspot failed to pick anything up.

Pietersen expressed anger on the matter in a series of angry tweets.

"Horrible journalism yet again! My name brought up in Hot Spot crisis suggesting I use silicon(e) to prevent nicks showing! Such hurtful lies," said Pietersen. "I am never afraid of getting out! If I nick it, I'll walk. To suggest I cheat by covering my bat with silicon(e) infuriates me.

"How stupid would I be to try and hide a nick when it could save me on an LBW appeal, like in the first innings where hotspot showed I nicked it."

I'd know if a teammate was doing it: Clarke

Australia captain Michael Clarke said he did not know of any Australian batsman using the silicone tape on his bat, according to ESPNcricinfo.

"It's hard for me to talk for other players, but I've never heard any type of conversation like that in the change room," he said. "I didn't know there was such a thing you could do to hide nicking the ball on Hot Spot. I wouldn't have thought that a bit of tape would have made any difference anyway.

"I think I would know. I pick up everyone's bats. I find the accusation quite funny, to be honest. I can't talk for everyone but if that's the case and we're talking about cheating, I can guarantee you there's not one person in the Australian change room who will cheat. It's not the way we play cricket."

Published in The Express Tribune, August 8th, 2013.

Like Sports on Facebook, follow @ETribuneSports on Twitter to stay informed and join in the conversation.
COMMENTS
Comments are moderated and generally will be posted if they are on-topic and not abusive.
For more information, please see our Comments FAQ