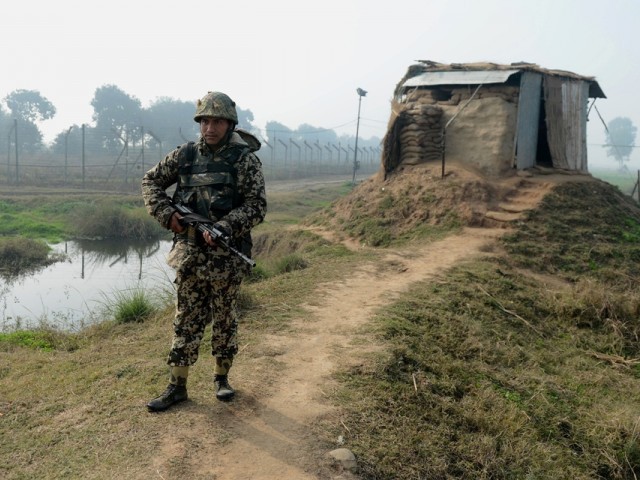 ---
ISLAMABAD: Indian and Pakistani commanders spoke by hotline Wednesday, a day after Delhi accused Islamabad of involvement in an ambush that killed five Indian troops, a Pakistani military official said.

Pakistan denied any part in the incident, but India lodged an official protest with Islamabad for what was the deadliest loss of life for the Indian army since a 2003 truce agreement.

A Pakistani military source told AFP that the directors general of military operations on both sides discussed the alleged ceasefire violation on the Line of Control (LoC).

"A special hotline contact was established this morning between DGMOs of the Pakistan and India armies to discuss the situation arising due to recent Indian allegations on the LoC," the source said.

Pakistan "strongly and categorically rejected" the allegations and lodged a "strong protest" over accusations that Indian fire seriously injured two Pakistani soldiers, the source added.

The Pakistani commander reiterated his side's commitment to the 10-year ceasefire agreement between the two nuclear powers.

Officials in Indian administered Kashmir said the attack took place late Monday at a military outpost in Poonch, around 200 kilometres south of the state capital Srinagar.

The picturesque Himalayan territory of Kashmir is divided between India and Pakistan by the UN monitored LoC, the de facto border, but it is claimed in full by both countries.

The Pakistani foreign ministry said Islamabad was committed to the ceasefire in Kashmir and wanted a strengthening of existing channels to stop "such ill founded reports" in the future.

Hopes of progress in the beleaguered peace process have risen in recent weeks but Omar Abdullah, Indian Kashmir's chief minister, said the attack would undermine efforts at rapprochement.