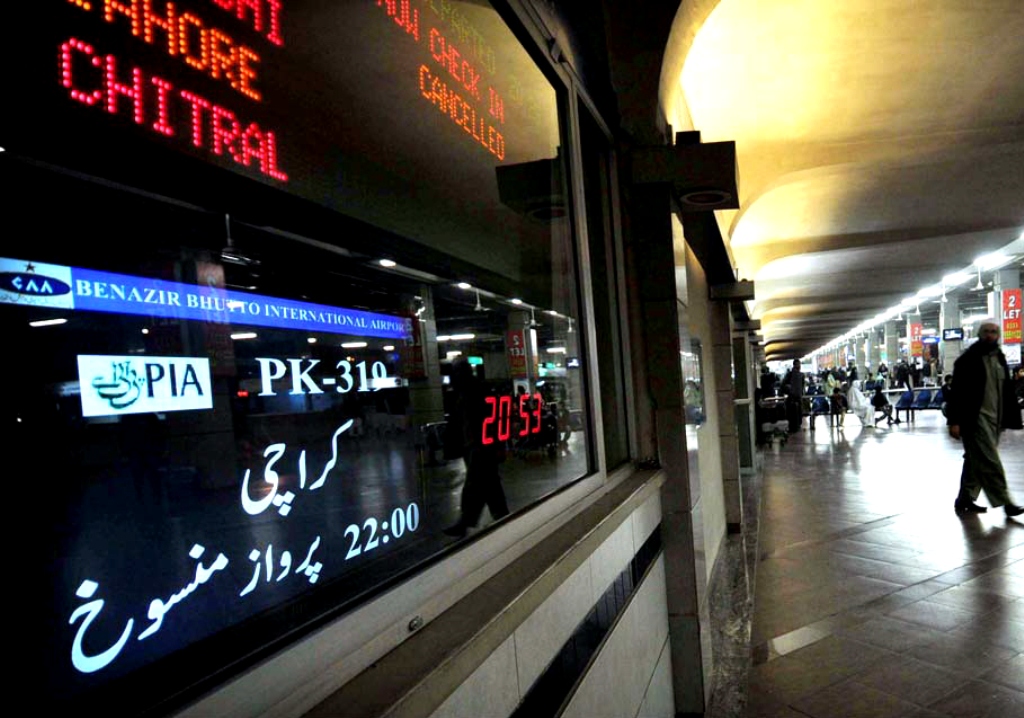 ---
ISLAMABAD:



Long queues of vehicles were witnessed from Gulzar-e-Quaid to Rahimabad Bridge as passengers and their relatives spent Lailatul Qadr in front of Benazir Bhutto International Airport (BBIA).




The incoming passengers endured multiple problems due to a ban on entering airport premises for non-passengers and the blockade of one side of the road leading to Islamabad due to security threats.

Many expatriate Pakistanis are heading home for the Eid holidays and a large number of their relatives could be seen sitting in front of the main airport gate, with a few wandering around looking for the passengers. Nasir, who had come to receive his brother, said he was stuck in traffic for three hours.




Naveed, who came home after five years, was critical of the style in which the terrorist threat is being handled. He said it took him over an hour to locate his relatives. "Traffic could be managed in a much better way. People have no idea what is going on and why are they being denied entry into the airport," he said.

City Traffic Officer Ishtiaq Shah said traffic issues around BBIA will be resolved from Tuesday night onwards. Half of the blocked road leading to Gulzar-e-Qauid will be opened, which will help traffic heading to Islamabad Highway pass smoothly. Moreover, traffic has also been diverted from Chohan Chowk to decrease the load on the Airport Road and additional traffic police officials will also be deployed on Airport Road, he said.

Kashif, a taxi driver said the road is now regularly being blocked for "unidentified security reasons".

An Airport Security Force (ASF) official said barring the entry of the general public from 11pm to 6am is for their safety. "The airport is a sensitive place and no risk can be taken as far as security is concerned."

A security official deployed at the airport told APP that officials from security agencies, the police, army and several other agencies have been deployed to ensure safety and security of the passengers. From 11pm to 6 am, only ticket holders are being allowed inside airport premises, with the measure to be enforced until Eid has passed.

Interior Ministry spokesman Umer Hameed said there is no specific threat to BBIA and security has been tightened in light of the general threat level in the country.

Published in The Express Tribune, August 7th, 2013.
COMMENTS (1)
Comments are moderated and generally will be posted if they are on-topic and not abusive.
For more information, please see our Comments FAQ