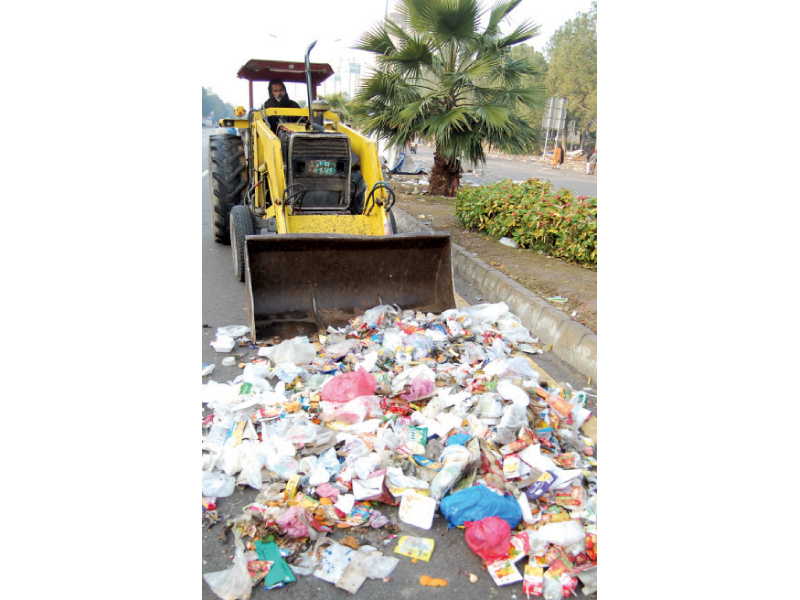 ---
LAHORE:



The Lahore Waste Management Company (LWMC) on Tuesday issued standard operating procedures for Chand Raat and Eid holidays.




The LWMC staff will be deployed in all markets in three shifts on the last day of Ramazan: from 6am to 2pm, from 2pm to 10pm and from 10pm to 6am (Eid morning).

Arrangements have been made to sweep and sprinkle lime around mosques and Eidgahs in the city.

The prayer leaders and mosque administration would give the LWMC staff a certificate for the cleaning of the area around the mosques.

Two sanitation workers will be deployed at every mosque and Eidgah to ensure cleanliness.

The staff will also ensure that graveyards are kept clean throughout the holidays.

During the Eid holidays, streets will be regularly cleaned and sprinkled with lime. Roads, squares, bridges and underpasses will be washed and swept by Albayrak and Ozpak machines.

Sanitation workers will also be deployed in over 80 parks and recreational centres in the city. They will make sure that the areas are litter free and clean.

The LWMC's Eid operations, starting from August 8, also include frequent checking of containers and lift the garbage as required. Construction and demolition waste will also be cleared on priority.

The LWMC's communication team will conduct various activities in all major markets and parks to educate people to maintain clean surroundings. On Chand Raat, the LWMC will put up special counters in busy market centres and several mobilisation teams will brief people and vendors on the menace of pollution. On the two days following Eid, LWMC teams will play environment-themed animated movies in various parks in the city.

Prayer leaders have also been asked to teach people the importance of cleanliness and its positive impact on their lives and the environment. The communication team and the LWMC Youth Club will visit parks, the zoo and other public places to educate citizens.

Published in The Express Tribune, August 7th, 2013.