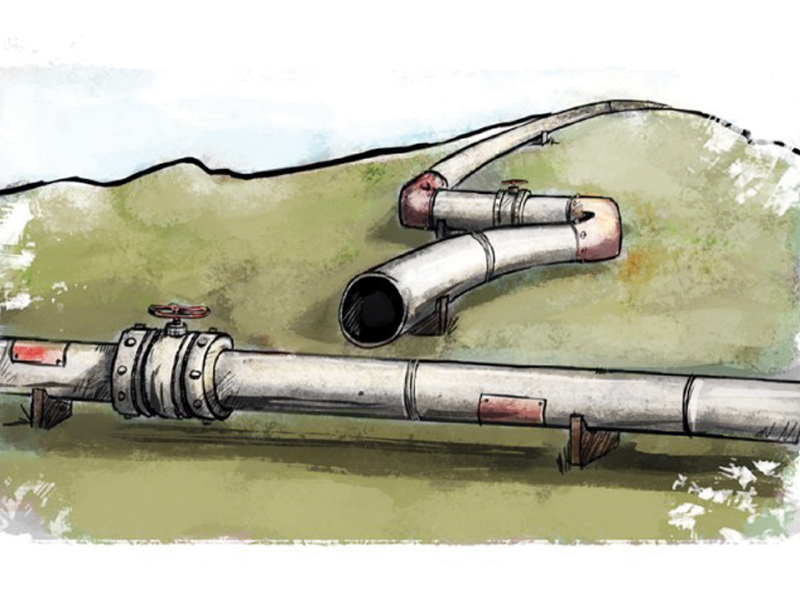 ---
ISLAMABAD:



Facing stiff resistance from three major political parties, the government is considering shelving a proposal to revise the provincial natural resource sharing formula enshrined under the 18th amendment of the constitution.




Opposition to a government plan to revise the natural gas distribution formula heightened after the minister for petroleum issued a statement that the government was considering the rationalization of gas distribution among provinces.

Expressing concerns over the minister's statement on reversing the gas distribution formula decided under the 18th constitutional amendment, three major parties including Pakistan Peoples Party (PPP), Jamiat-e Ulema Islam Fazl (JUI-F) and Pakistan Tehreek-e-Insaf (PTI) decided to oppose the move at all cost, including considering lodging a formal protest in parliament.

Earlier, the Minister for Petroleum and Natural Resources Shahid Khaqan Abbasi had stated on Friday that the provinces have been asked to make necessary changes in order to rationalise the gas sharing formula so as to get maximum economic output.

"Government's proposed plan is a direct assault on the natural resources of other provinces, especially gas," observed PTI Spokesperson and member National Assembly Dr Shireen Mazari.

PTI's reaction came after opposition by PPP and JUI-F cautioning the government against disturbing settled issues of devolution. These major parties pledged that they would resist any move by PML-N to deprive smaller provinces of their rights, provided by the 18th amendment.

Talking about the proposed revision in gas distribution formula, JUI-F Chief Fazl-ur- Rehman said the issues of provincial autonomy and devolution were comprehensively covered by the 18th constitutional amendment, unanimously passed by parliament. "This move will only increase misunderstanding among provinces leading to provincialism," he added.

The leader of opposition in National Assembly Khursheed Shah has already said that his party would resist any move by the ruling PML-N to deprive the smaller provinces of their rights enshrined in the constitution.

Published in The Express Tribune, August 6th, 2013.
COMMENTS
Comments are moderated and generally will be posted if they are on-topic and not abusive.
For more information, please see our Comments FAQ