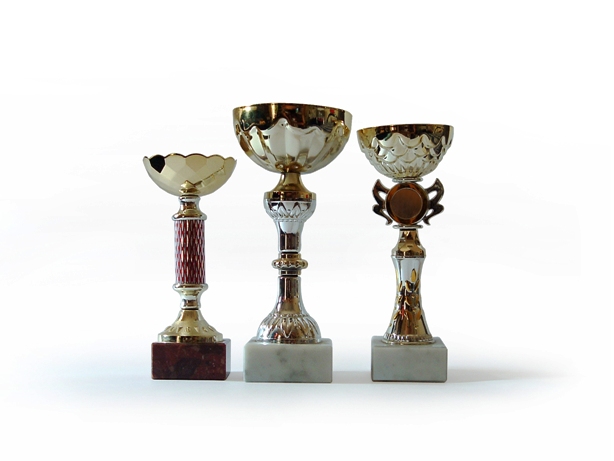 ---
DERA ISMAIL KHAN/ ABBOTABAD/ PESHAWAR: The Board of Intermediate and Secondary Education (BISE) on Monday announced the results of the 2013 Intermediate examinations for various districts of Khyber-Pakhtunkhwa.

In Peshawar, students of Jinnah College for Women clinched the top three positions.  All students were from pre-medical.

Nazish secured the first position with 996 marks out of 1,100, Kainat Nageen and Kausar shared the second position with 995 marks while Sana Hamayun came in third with 994 points.

BISE Peshawar Chairman Dr Shafi Afridi, while announcing the result, said a total of 46,203 students appeared in the examination out of which 35,530 were declared successful (76.74%).

In the pre-engineering group, Kashan Ahmad of Islamia College Peshawar came in first with 993 marks, Ali Abbas of Peshawar Model Degree College came in second with 973 marks, while Sheikh Muhammad Usman secured the third position by obtaining 971 points.

From the humanities group, Ayesha Bibi bagged 886 marks and came in first, Nabeela Raheem secured second position with 880 and Ayaz Khan came in third with 875 marks.

The top three position holders were awarded cash prizes of Rs50,000, Rs45,000 and Rs40,000 respectively.

 DI Khan

Muhammad Rafa Iqbal and Saeed Faisal Sajjad both secured first position from the DI Khan board by scoring 990 marks out of 1,100. Muhammad Shoaib and Nilam Zeb secured second position with 966 points, while Muhammad Shehryar Khan and Wajiha Akhter shared the third position with 963 marks.

In the pre-medical group, Nilam Zeb came in first with 966 marks, Muhammad Shehryar Khan and Wajiha Akhter secured second position with 963 points, while Asmatullah achieved third position by obtaining 954 marks.

Faisal Sajjad and Rafa Iqbal topped the pre-engineering group.

In humanities, Sofia Khattak achieved first position by obtaining 823 marks, Sumera Irfan secured second position with 803 points and Muhammad Amin got third position by securing 782 marks.

According to BISE DI Khan Controller Shireen Jan, a total of 10,438 students appeared in the intermediate exams out of which 5,576 secured passing marks (53.42%).

Abbottabad

The results in Abbottabad were similar to the previous year's, with female students outperforming men.

BISE Abbottabad Chairperson Waqarul Mulk told media on Monday a total of 31,124 students appeared for the exam out of which 18,399 achieved passing marks (59%).

Syed Shujaat Ali of the Abbottabad Public School & College secured first position by achieving 1,001 marks out of 1,100. Arzoo Malik of Jinnah James School and College,  Haripur came in second with 1,000 marks, while Anab Sardar of International Public School and Girls College obtained 993 marks and secured the third position.

Arzoo Malik topped the pre-medical group.

In the pre-engineering group, Meera Hammed clinched the first position with 974 marks, Khushbakht Ali got second position with 964 marks and Sidra Shakoor came in third by securing 955 marks.

In arts, Syeda Ameena Hussain secured first position with 909 marks, Ehsana Anum Syed clinched second position with 906 marks and Hajira Khan came in third with
891 marks.

Published in The Express Tribune, August 6th, 2013.